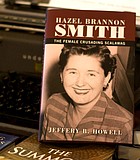 Art
Durant native and author Jeff Howell recalls his 13-year-old self discovering African American basketball player Walt Frazier in his library's red, white and blue 1976 edition of the "World Book."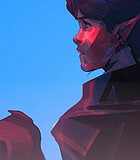 Art
Lyndsay Simpson traces her love of drawing and art back to one of the more vivid memories from her childhood: When she was younger, her grandmother would take her grocery ...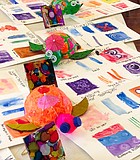 Art
With canvases, brushes, papier mache, bottle caps—and sometimes balloons—the instructor for the city's annual Allison Wells Summer Arts Camp, Cindy Presley, focuses on creating pieces that inspire participants to create ...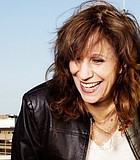 Art
When writer, producer and comedian Lizz Winstead visited Jackson in 2015, she wasn't in town for a stand-up show or filming a segment for "The Daily Show," which she co-created, ...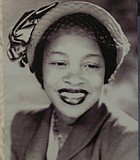 Art
Margaret Walker Center Director Robert Luckett says that it is remarkable that author and poet Margaret Walker, who was an African American woman, chose to live her life in Jackson, ...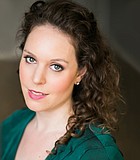 Art
The latest production from the Mississippi Opera, "Rigoletto," may be a recognizable name even for people who aren't versed in the classics.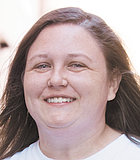 Art
A ton of art mediums can provide a different point of view, from painting something in an unfamiliar style, to getting low to the ground and capturing that perfect photo, ...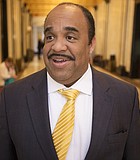 Art
Mississippi's top political leaders announced the induction of 18 artists into the inaugural Mississippi Arts and Entertainment Hall of Fame class at the Capitol this morning.
Art
Jonathan Faulkner says his artistic medium—abstract drawings with permanent marker on sketch paper—developed more out of necessity at first.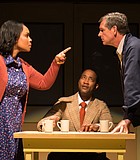 Art
"Right now, we're in a time in our history where we're so polarized as groups of people. We need to remember that people can come together and find common ground."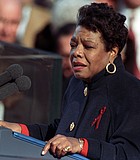 Art
Directors Rita Coburn Whack and Bob Hercules are bringing a new documentary to Mississippi screens: "Maya Angelou: And Still I Rise," which debuted at the 2016 Sundance Film Festival and ...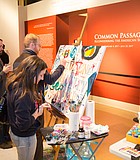 Art
Verge is a new community-oriented art project that evolved from FIGMENT Jackson. The website for FIGMENT says the mission of the events, which happen in multiple cities across the United ...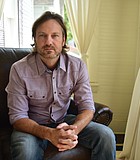 Art
Many great books start from a small idea. Columbus, Miss., author Michael Farris Smith's latest novel began with a single image: a woman and her child walking down the side ...
Art
"Stories can come from many, many different perspectives. And if you broaden it up to different genres, then it'll outlive you."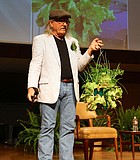 Art
Each year, Jackson area residents get to learn something new with Millsaps College's Community Enrichment Series.
Previous Next