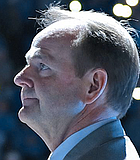 Person of the Day
Kermit Davis turned Middle Tennessee into one of the best mid-major programs in the country during his 16 seasons at the school. Mississippi believes he can have the same kind ...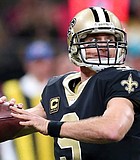 Person of the Day
New Orleans entered this offseason, much like many in the past years, with one major question: "What will happen with quarterback Drew Brees?" Fans got their answer on March 13 ...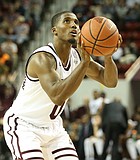 Person of the Day
Mississippi State guard Nick Weatherspoon was injured and taken off the court on a stretcher after being stepped on with 14:54 remaining in the Bulldogs' 62-59 loss against No. 13 ...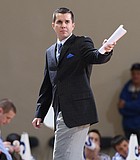 Person of the Day
Mississippi's Matt Insell is out as women's basketball coach after five seasons with the program.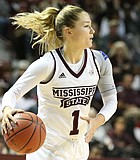 Person of the Day
Senior guard Blair Schaefer, daughter of MSU head coach Vic Schaefer, is one of the three finalists for the award, which is the top women's basketball player in our state ...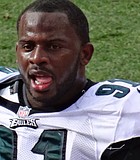 Sports
Super Bowl champion Fletcher Cox says he credits his Mississippi upbringing and schooling for his successful football career.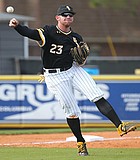 Person of the Day
The start of the 2018 college baseball season was a long wait for Luke Reynolds. The current University of Southern Mississippi third-baseman hadn't played in a college game in two ...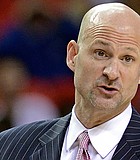 Person of the Day
Andy Kennedy couldn't have picked a worse time to have what looks to be his first losing season as the University of Mississippi men's basketball coach. Before this season, his ...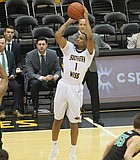 Person of the Day
Cortez Edwards scored 12 points, grabbed 10 rebounds, distributed six assists and had five steals and Southern Mississippi cruised to 72-54 win over Charlotte on Saturday night.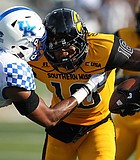 Person of the Day
Greenwood, Miss., native Korey Robertson is the lone player selected from the University of Southern Mississippi in the draft and free agency.
Person of the Day
Don't expect the Braves to give up their crown easily, since Alcorn State boasts the 2018 SWAC Preseason Player of the Year, first-baseman Taylor Hughes.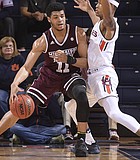 Person of the Day
Quinndary Weatherspoon scored a team-high 20 points as Mississippi State defeated Missouri 74-62 on Saturday night.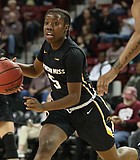 Person of the Day
The University of Southern Mississippi women's basketball team is hoping to make its second consecutive appearance in the postseason, and sophomore guard Shonte Hailes is helping lead the way.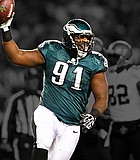 Person of the Day
In the divisional round, the Eagles found ways to control the Atlanta Falcons' offense. One of the biggest reasons for Philadelphia holding the Falcons to just 10 points was defensive ...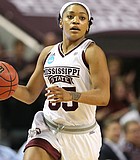 Person of the Day
Mississippi State's Victoria Vivians and Teaira McCowan scored a bunch of points and grabbed a bunch of rebounds, just like they do almost every game.
Previous Next