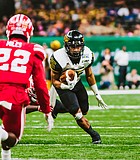 Person of the Day
Rushing yards have not been easy to find for University of Southern Mississippi senior running back Ito Smith. The Mobile, Ala., native entered the third game of the season still ...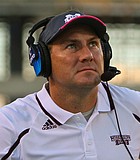 Person of the Day
Mississippi State coach Dan Mullen—now in his ninth season—is used to the gauntlet the SEC provides on a yearly basis.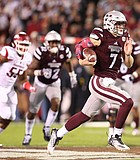 College
STARKVILLE, Miss. (AP) — Nick Fitzgerald threw two touchdown passes and ran for two more scores to help Mississippi State rout No. 12 LSU 37-7 on Saturday night.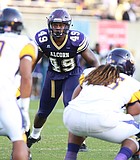 Person of the Day
Solomon Muhammad, a linebacker at Alcorn State University, is already having a breakout year as a redshirt sophomore. He has nearly been a one-man wrecking crew on the Braves' defense ...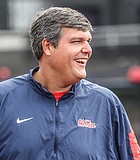 Sports
University of Mississippi's football program will begin its appearance in front of the NCAA's infractions committee panel, nearly five years after the governing body first launched its investigation.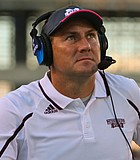 Sports
Mississippi State (1-0) goes on the road to face Louisiana Tech (1-0) on Saturday in a game that should provide a much bigger challenge than its opener, an easy 49-0 ...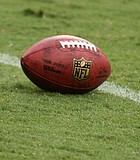 National
Every NFL football game will be shown live online this season—but that doesn't mean you'll be able to watch them.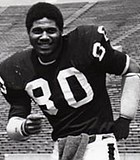 Person of the Day
When people discuss the greatest outside linebacker in professional football history, former New York Giant Lawrence Taylor is often near the top of the list. However, one could make the ...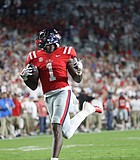 Person of the Day
Mississippi receiver A.J. Brown had trouble explaining what he felt in pregame warmups, but he had no trouble translating those feelings into a record-breaking performance against South Alabama.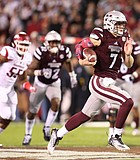 Sports
This year's race for the Conerly Trophy should be as wide open as ever.
Sports
Southern Mississippi defensive back Picasso Nelson knows what it feels like to watch Kentucky's offense embarrass the Golden Eagles' secondary.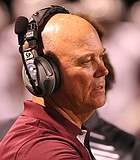 Person of the Day
On Aug. 16, long-time Hinds Community College head coach Gene Murphy announced that he has decided to step down.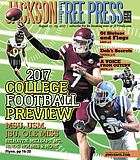 Cover
It's that time of year once again when I lock myself away in a room and relive last college football season while preparing for the current one. Each year my ...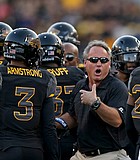 Cover
Year one of the Jay Hopson era was frustrating. USM opened the season with a major comeback victory over the University of Kentucky only to commit three turnovers in a ...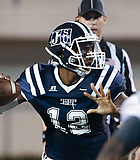 Cover
The Tony Hughes era got off to a rough start, with Jackson State beginning the season on a three-game losing streak.
Previous Next