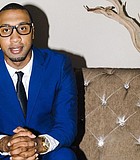 Education
Cortez Bryant, a Jackson State University alumnus and manager for Lil Wayne, Drake, Nicki Minaj and other popular musical acts, will be the grand marshal for JSU's homecoming parade on ...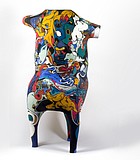 Education
The University of Southern Mississippi Gallery of Art and Design will host the 2018 Southern Miss Ceramics National from Oct. 12 through Nov. 2.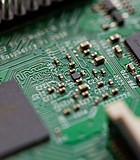 Education
English professors from Holmes Community College recently accepted leadership positions in the Two-Year College English Association of Mississippi organization, and four Mississippi universities received a $20-million, five-year grant from the ...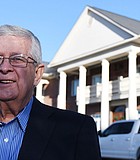 Education
The University of Mississippi is trying to speed up the process of considering whether to remove a donor's name from its journalism school after his Facebook post that drew backlash ...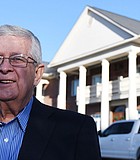 Education
Ed Meek, the man whose $5.3-million donation in 2009 cemented him as the namesake of the Meek School of Journalism and New Media at the University of Mississippi, requested over ...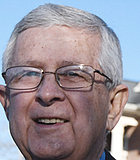 Education
It all started on Facebook Wednesday night, Sept. 19, when Ed Meek, the eponym of the School of Journalism and New Media at the University of Mississippi, posted a photo ...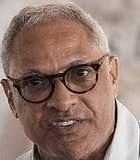 Education
Millsaps College and Mississippi Public Broadcasting will host "Decision 2018: Mississippi U.S. Senate Debate," featuring candidates in the state special election to fill retired U.S. Senator Thad Cochran's seat, on ...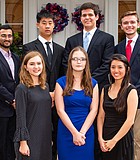 Education
Seven students in the University of Mississippi's 2018 freshman class recently received scholarships from the Stamps Family Charitable Foundation.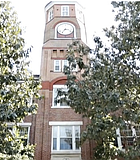 Education
A Mississippi telecommunications company says four public universities are joining a state-owned fiber optic network.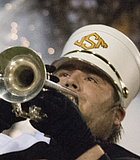 Education
More than 300 high-school band students from across #Mississippi, Alabama, Louisiana and Florida will come to the University of Southern Mississippi to perform alongside the university's Pride of Mississippi Marching ...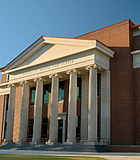 Civil Rights
A Confederate heritage group has no special status to try block the University of Mississippi from adding historical context to Old South symbols, a state appeals court said Tuesday.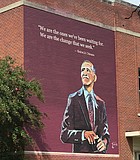 Education
Jackson State University alumni Charles and Talamieka Brice unveiled a mural depicting former President Barack Obama, which the husband-and-wife design team painted along the south wall of Barack Obama Magnet ...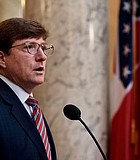 Development
Mississippi House of Representatives Minority Leader Rep. David Baria, D-Bay St. Louis, and State Sen. Chris McDaniel, R-Ellisville, both voted against a state lottery bill lawmakers sent to the governor's ...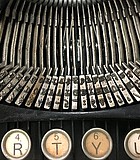 Education
The University of Southern Mississippi's Office of Career Services is partnering with clothing retailer JCPenney to offer USM students discounts on professional-business and business-casual attire during the "Suit Up Event" ...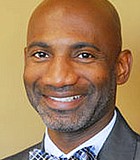 City & County
The Jackson Public School Board of Trustees announced the appointment of Dr. Errick Greene to the position of Superintendent of Schools on Tuesday, August 21.
Previous Next