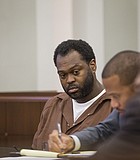 Crime
The young woman who accused Darnell Turner of beating her, dragging her, strangling her, shooting at her car, and dangling her off a bridge in the Washington Addition when she ...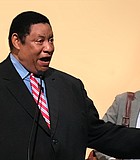 City & County
"Solutions" was the most common word heard on Wednesday night at a meeting of parents, students, police officers, and community leaders in City Hall to discuss strategies to reduce youth ...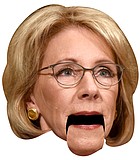 Domestic Violence
Rolling back protections for survivors does nothing but push women back into a culture of silence, surviving sexual assault with no protections or avenues to justice at their universities.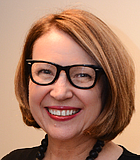 Crime
Disseminating mugshots of minors should be rare due to the harm that it can cause to that kid and society to treat children as adult criminals, especially before they even ...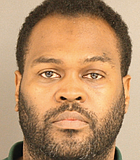 Crime
A Hinds County jury yesterday convicted Darnell Turner, who also goes by Donald Dixon, in three separate counts related to a 2014 domestic incident—aggravated assault with a firearm, aggravated domestic ...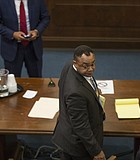 Crime
District Attorney Robert Shuler Smith wants a Rankin County judge to quash another set of criminal charges against him—for domestic violence, stalking and robbery charges.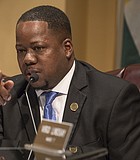 City & County
On a rainy Thursday night at Forest Hill High School in south Jackson, Ward 6 Councilman Aaron Banks hosted what he says is the first of many more of his ...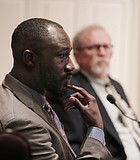 City & County
Mississippi's largest city is settling a sexual harassment lawsuit against a former mayor.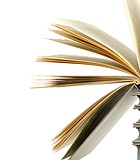 Crime
Educational deficiencies, especially when coupled with poverty or trauma, do increase the risk of crime later. It's important, though, to break down the various pieces of the puzzle to find ...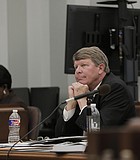 Crime
The former Downtown Jackson Partners secretary who blew the proverbial whistle on her boss, Ben Allen, may end up guilty of more felonies than her former employer for "intentionally" methodically ...
City & County
Mayor Chokwe Antar Lumumba and Jackson Police Department Chief Lee Vance are working to increase the number of JPD police officers as well as implementing additional solutions to crime in ...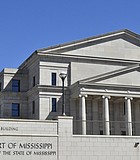 Justice
A judge in Mississippi will be suspended for ordering a man to serve six months in a county work center on a case that was appealed and resolved nearly 20 ...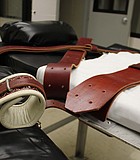 Crime
The Mississippi Supreme Court has sentenced Richard Jordan to death four times, but with the help of his lawyers, he continues to challenge the state's death penalty method.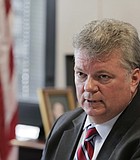 Crime
Attorney General Jim Hood settled his office's claims against Global Tel*Link Corp. for $2.5 million today. The corporation is one of 12 that Hood has pursued legally in connection to ...
Crime
The mostly female and predominately black jury raised their hands Tuesday evening to confirm that they unanimously had decided that Hinds County District Attorney Robert Shuler Smith was not guilty ...
Previous Next