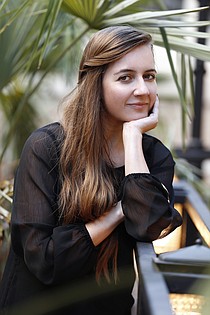 News Reporter Arielle Dreher is working on finding some new hobbies and adopting an otter from the Jackson Zoo. Email her story ideas at arielle@jacksonfreepress.com. Follow her on Twitter at @arielle_amara. She attended Azusa Pacific and Columbia universities.
Recent Commentary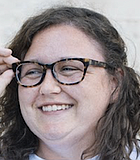 Editor's Note
Unplugging doesn't actually require you to do something crazy like get in a float tank. It could be something as simple as choosing to put your phone up when you ...
Recent Stories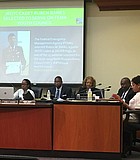 City & County
With the potential for a state takeover of the Jackson Public School District looming, its board of trustees voted to allow the local PTAs to rename three elementary schools in ...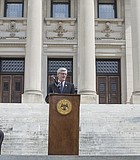 City & County
After meeting with Mayor Chokwe A. Lumumba this morning, Gov. Phil Bryant said today that he does not plan to "rush judgment" on the Mississippi Board of Education's proposal to ...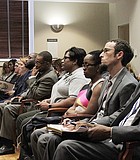 City & County
Jackson Public Schools started the week of Sept. 11 facing a possible takeover and ended with its fate in Gov. Phil Bryant's hands.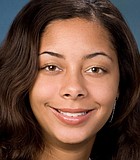 Jacksonian
Lilli Evans Bass says that Jackson is and always will be home for her. That's why, even after receiving her law degree at the University of Mississippi in 2008, she ...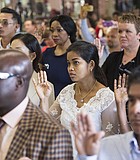 Immigration
In honor of Constitution Day, Sept. 17, as well as the anniversary of federal courts this month, U.S. District Courts around the country hosted naturalization ceremonies in schools.
City & County
Jackson attorney Dorsey Carson says the state's process to take over school districts, violates his child's and all parents' due-process rights.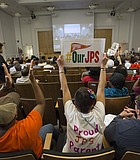 City & County
The fate of Jackson Public Schools is now in the hands of Republican Gov. Phil Bryant after the Mississippi Board of Education declared an "extreme emergency situation" in the district ...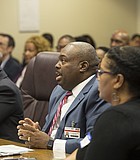 City & County
The impending state takeover of Jackson Public Schools moved forward today, shocking a packed board room at the Mississippi Department of Education, which is housed in the old, long-segregated Central ...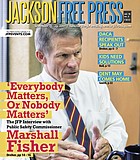 Cover
Department of Public Safety Commissioner Marshall Fisher shared his opinions and ideas about how law enforcement fits into society and government as a whole with the Jackson Free Press recently.
City & County
Mayor Chokwe Antar Lumumba rallied with advocates on Tuesday ahead of this morning's Mississippi Commission on School Accreditation meeting, during which members will determine whether or not to put Jackson ...