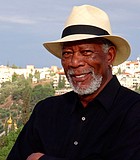 National
Oscar-winning actor Morgan Freeman apologized on Thursday to anyone who may have felt "uncomfortable or disrespected" by his behavior, after CNN reported that multiple women have accused the A-list actor ...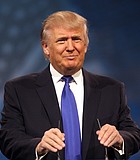 National
In a dramatic diplomatic turn, President Donald Trump canceled next month's summit with North Korea's Kim Jong Un Thursday, citing the "tremendous anger and open hostility" in a recent statement ...
6 hours, 35 minutes ago ...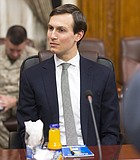 National
President Donald Trump's son-in-law, Jared Kushner, has been granted a permanent security clearance following a lengthy FBI background check, a person familiar with the situation said Wednesday.
National
President Donald Trump violates the U.S. Constitution's First Amendment when he blocks critics on Twitter for political speech, a judge ruled Wednesday.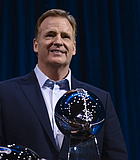 Civil Rights
NFL owners approved a new policy Thursday aimed at addressing the firestorm over national anthem protests, permitting players to stay in the locker room during the "The Star-Spangled Banner" but ...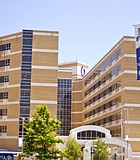 City & County
Researchers are planning to exhume as many as 7,000 bodies that were buried at Mississippi's former insane asylum, create a memorial and study them for insight on how the mentally ...
National
Congress moved Tuesday to dismantle a chunk of the rules framework for banks, installed to prevent a recurrence of the 2008 financial crisis that brought millions of lost jobs and ...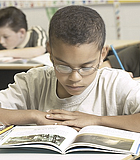 Education
Mississippi is lowering the standardized test score that a student must achieve to become a middle school or high school math teacher, citing a teacher shortage.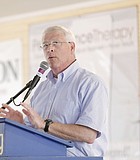 Civil Rights
Republican U.S. Sens. Roger Wicker and Cindy Hyde-Smith of Mississippi and Democratic Sen. Doug Jones of Alabama introduced a bill Monday to make the Medgar Evers home a monument.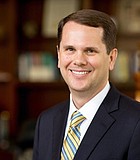 Person of the Day
Mississippi College trustees on Monday said they had chosen Blake Thompson to lead the 5,000-student Baptist-affiliated institution.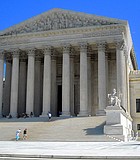 National
The Supreme Court says employers can prohibit their workers from banding together to dispute their pay and conditions in the workplace, an important victory for business interests.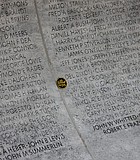 State
The state's U.S. senators say the names of three Mississippi officers have been added to the National Law Enforcement Memorial in Washington.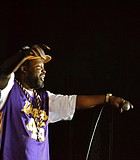 State
Musician and rapper Afroman is settling a lawsuit filed by a woman he punched during a 2015 Mississippi performance.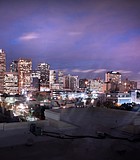 National
At least one gunman opened fire at a Houston-area high school Friday, killing eight to 10 people, most of them students, authorities said.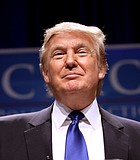 National
The Trump administration will resurrect a Reagan-era rule banning federally funded family planning clinics from referring women for abortions, or sharing space with abortion providers.
Previous Next