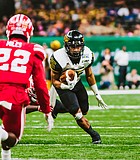 Person of the Day
Rushing yards have not been easy to find for University of Southern Mississippi senior running back Ito Smith. The Mobile, Ala., native entered the third game of the season still ...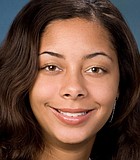 Jacksonian
Lilli Evans Bass says that Jackson is and always will be home for her. That's why, even after receiving her law degree at the University of Mississippi in 2008, she ...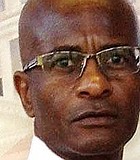 Person of the Day
Earnest Lee, superintendent of the Mississippi State Penitentiary at Parchman, retired on Sept. 15.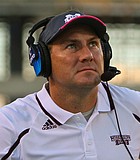 Person of the Day
Mississippi State coach Dan Mullen—now in his ninth season—is used to the gauntlet the SEC provides on a yearly basis.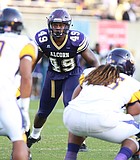 Person of the Day
Solomon Muhammad, a linebacker at Alcorn State University, is already having a breakout year as a redshirt sophomore. He has nearly been a one-man wrecking crew on the Braves' defense ...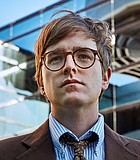 Music
There's a story that countless TV shows and movies have mined over the years: The small-town artist moves to the big city chasing fame and fortune.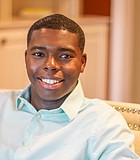 Jacksonian
Andreas Moffett, 29, says his goal is to improve the lives of those around him.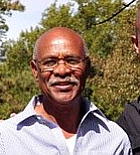 Civil Rights
"Fighting for justice is a long-term commitment, and it's our faith in hope and the people around us that sustains you."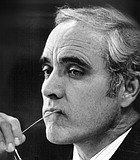 Person of the Day
H.L. "Sonny" Merideth Jr., a former Mississippi lawmaker who helped open the way for casino gambling in the state, has died. He was 86.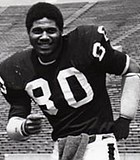 Person of the Day
When people discuss the greatest outside linebacker in professional football history, former New York Giant Lawrence Taylor is often near the top of the list. However, one could make the ...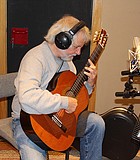 Music
As a child, John De Chiaro often traveled with his stepfather, a shoemaker in New Jersey, into New York City to buy supplies, but on one trip, at about 5 ...
Jacksonian
For Pete Halverson, the phrase "don't judge a book by its cover" holds special meaning because, in a sense, that is part of his job description as a senior book ...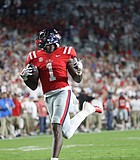 Person of the Day
Mississippi receiver A.J. Brown had trouble explaining what he felt in pregame warmups, but he had no trouble translating those feelings into a record-breaking performance against South Alabama.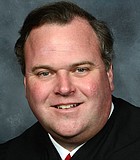 Person of the Day
Mississippi Gov. Phil Bryant is promoting a judge from the state Court of Appeals to the state Supreme Court.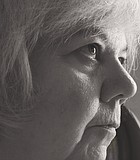 Person of the Day
Photographer Paula Van Every spent the past 18 months taking pictures of water birds nesting beneath the reservoir dam, and Mississippi Museum of Natural Science visitors will soon have a ...
Previous Next