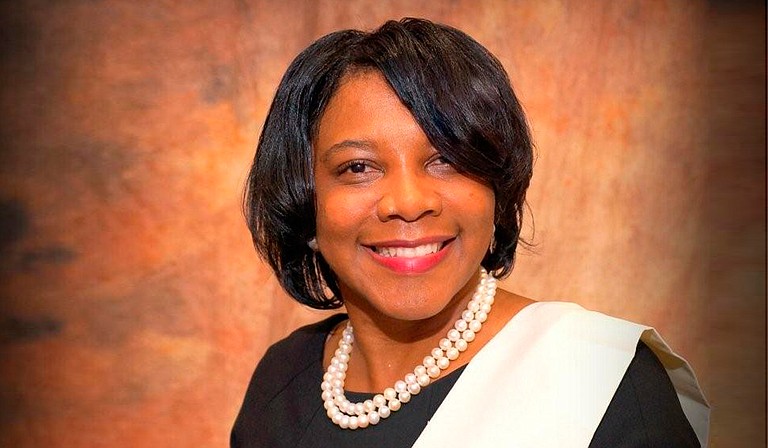 Friday, September 7, 2018
The Association of Teacher Educators elected Jennifer Young Wallace, who has served as accreditation coordinator for Jackson State University's College of Education and Human Development since 2014, to its national board of directors in May 2018.
She will officially take office in February 2019 during the organization's annual conference in Atlanta, and will hold the position until 2022. Wallace also currently serves as president of the Mississippi chapter of ATE.
Founded in 1920, the organization promotes improved training for teachers at kindergarten-through-12th-grade and college levels. ATE represents more than 700 colleges and universities, and more than 500 school systems nationwide.
"It's huge to get to be involved in a national education organization like this one," Wallace said. "I will be a voice for member (colleges and school districts) and for changing trends in education among teachers from all 50 states, Puerto Rico and beyond who are involved in our organization."
One of her chief focuses in her new position, Wallace told the Jackson Free Press, will be pursuing greater member engagement nationwide. She particularly wants to provide more scholarships for students and help college professors submit research proposals. She also hopes to encourage ATE members to focus on areas such as constructivism in the classroom, which refers to how K-12 teachers help students engage with topics to learn.
"I want to be able to help new teachers learn to be student-centered, which is something that means going beyond just giving tests," Wallace said. "Being student-centered means encouraging analytical conversations and letting students give their own opinions to encourage them to develop as responsible citizens."
Wallace was born in Cruger, Miss., and currently lives in Brandon. She graduated as valedictorian from S.E. Marshall High School, which is now Holmes County Central High School, in 1987. She received a bachelor's degree in English from Alcorn State University in 1991, a master's degree in counseling from Jackson State University in 1994, a master's degree in English from Mississippi College in 2004, and a doctorate in educational leadership from JSU in 2006.
After graduating from Alcorn, Wallace spent a year working as a deejay in Greenwood and as a public relations specialist for Greenwood Leflore Hospital. She became an English teacher at Callaway High School in Jackson in 1992. While there, she also served as part of a federal trio program—which is an educational program to help high-school students acclimate to attending college—at Tougaloo College from 1995 to 1998.
In 1998, she accepted a position as an English teacher at Provine High School, and then took a job as a school counselor with Canton Public Schools from 2003 to 2005. Wallace then served as a literacy coach at Northwest Middle School in Jackson until 2006, when she took a job as an English professor at Alcorn. She left Alcorn for her current position with JSU in 2014.
"I consider education to be my ministry and purpose," Wallace said. "I've always had a desire and a natural instinct to inspire and teach others. My mother, Mattie Young, and my maternal grandmother, Mattie Delaney, both recognized that I had a talent and always got me working to help somebody, whether it was tutoring another child or helping somebody understand something. My mother also bought me plenty of books as a child to encourage me, and that became part of who I am today. I'm a lifelong learner in pursuit of upward mobility for both children and adults."
Wallace and her husband, Michael Wallace, have been married for eight years.