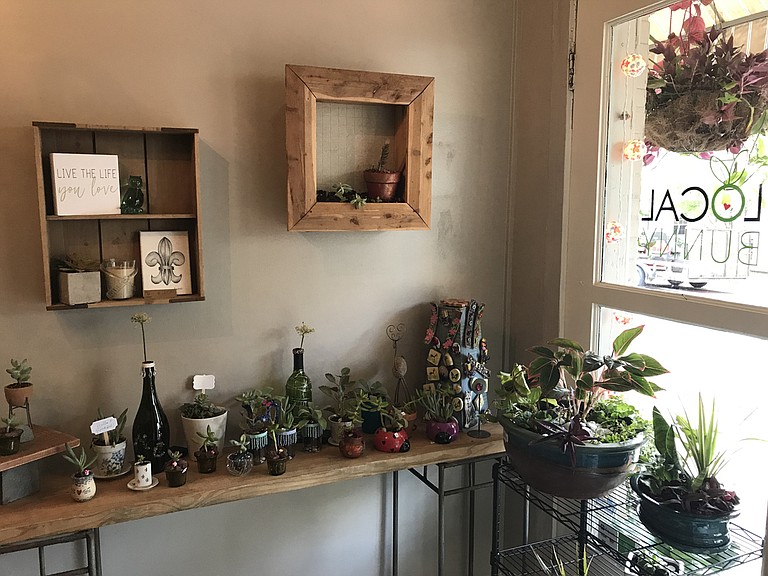 Tuesday, September 4, 2018
Correction: A previous version of this story stated that Sue Hernandez grows coffee beans for Mississippi Cold Drip Coffee and Tea Company. She actually uses coffee grounds the company provides for her to help grow vegetables. We apologize for the error.
The Fondren Renaissance Foundation recently announced the inaugural Mississippi Food and Wine Festival, which will take place June 14-16, 2019. The fifth annual Mississippi Craft Beer Festival will serve as the Friday anchor event for the Mississippi Food and Wine Festival.
There will be four preview events for the festival throughout fall 2018, including two chef dinners and two large-scale events, which include a barbecue and a gospel brunch. The large-scales events are limited to 200 people with tickets at $25 per adult and $15 per child under age 10, and he chef dinners are limited to 75 people with tickets at $125 per person.
Additionally, a portion of the proceeds from each event will benefit a food-related charity, with recipients including Extra Table, Mississippi Food Network's Backpack for Kids Program, Farm Families of Mississippi and Refill Cafe.
The first chef dinner will be at 7 p.m., Monday, Sept. 10, at Albert's at Parlor Market (115 W. Capitol St.). The dinner will feature guest chef Austin Sumrall of White Pillars in Biloxi, and local chefs Derek Emerson, Robert Rushton, Chaz Lindsay and Jesse Houston, along with Val Spelman of Beau Mad Wines.
The Mississippi Whole Hog BBQ will be Sunday, Sept. 23, from 5:30 p.m. to 8:30 p.m. at The Cedars (4145 Old Canton Road). Participating chefs include Andy Cook, David Crews, Mitchell McCamey, Nathan Glenn, Scott Koestler and Derek Emerson. The event will also feature a cash bar from Cathead Distillery and Southern Beverage Company, and live music from The Hustlers.
For information on the other events or to purchase tickets, visit msfoodandwine.com.
Repeat Street Holds Grand Opening for The Storehouse
Michelle Austin, owner of Repeat Street in Ridgeland, The Orange Peel in Jackson and Revolution Consignment Shop in Starkville, held a grand opening for a new addition called The Storehouse at Repeat Street (242 Highway 51, Ridgeland) on Saturday, Sept. 1.
The Storehouse is a 3,500-square-foot space with booths for more than 40 vendors, featuring antiques, artwork, photography, pottery, home decor, clothing, accessories, candles, bath bombs, and cottage foods such as bread, cookies, cake pops and more.
"We wanted to do something with this space we had that would complement Repeat Street and appeal to our customers while offering something different," Austin said. "We've spent the last year working on The Storehouse, starting with leasing it in July and bringing in our vendors all throughout August."
The Storehouse at Repeat Street is open from Monday through Friday from 10 a.m. to 6 p.m. and from 9 a.m. to 5 p.m. on Saturdays. For more information, call 601-605-9123 or visit repeatstreet.net.
Local Bunny Market Opens in Clinton
Sue Hernandez, owner of Gluckstadt Garten in Madison, opened Local Bunny Market (304 Jefferson St., Suite B, Clinton) on Aug. 24 during the Red Brick Roads Music & Arts Festival. The business is a locally sourced, plant-based market that sells products such as soy candles, cotton clothing and vegan food.
Hernandez opened Gluckstadt Garten in 2016 behind an old dairy barn next to St. Joseph Catholic Church. Hernandez grows pesticide-free vegetables at the garden and sells them at the Downtown Madison Farmers Market. Over summer 2018, she also began selling Mississippi-made products such as EasyKale, B3 Marinade and granola from The Artisan Baker in Yazoo City. Hernandez also uses old coffee grounds that Mississippi Cold Drip Coffee and Tea Company provides as fertilizer for her vegetable garden due to the high nitrogen content.
Hernandez told the Jackson Free Press that selling those products is what gave her the inspiration to open Local Bunny Market.
"We didn't have anything like a local, plant-based market in Clinton, and over the summer, I came to think we could use our own farmers market here," Hernandez said. "Now, people will have access to a local option for gifts, wellness products and treats for themselves. The more money we can keep in our community, rather than it going out to big-box stores, the better we can make a future for ourselves."
Local Bunny Market also sells herbal tea, natural skin-care products, handmade soap, T-shirts, purses, artwork, houseplants, succulents, hanging plant baskets and more. Hernandez said she plans to hold a grand opening for the market later this year, featuring free samples of tea and other products available in the market.
For more information or to apply to become a vendor at the market, find Local Bunny Market on Facebook and Instagram.