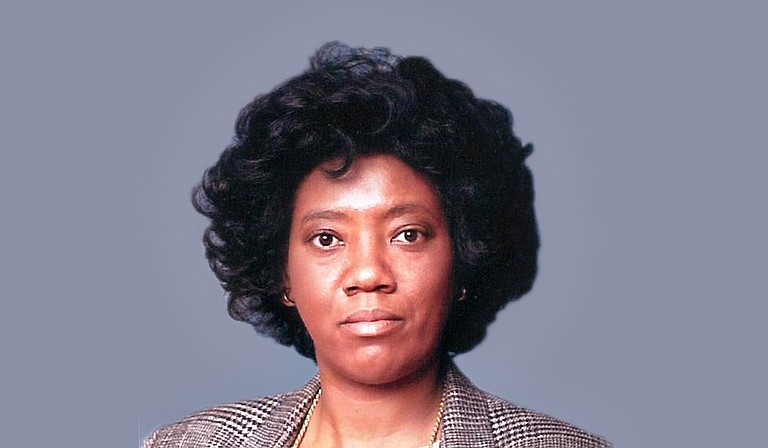 Friday, November 30, 2018
Jackson State University alumna Annie Rene Harris Slaughter recently established a $100,000 endowment at the university in honor of her late mother, who was also a JSU alum. The Rosetta Tolbert Harris Endowed Scholarship will pay for tuition, textbooks, supplies, and other fees and expenses for eligible students. JSU announced in a release that it will also match the endowment through Title III, a federal education grant program.
Slaughter is a native of Yazoo County, Miss., who currently lives in Atlanta. She earned bachelor's, master's and specialist degrees in elementary and early-childhood education from JSU, and her doctorate in the same subject from Indiana University. She worked as an elementary teacher in Jackson and also taught at IU, Kentucky State University and Western Kentucky University. Slaughter went on to teach in Atlanta Public Schools, retiring in 2004.
The Rosetta Tolbert Harris Endowed Scholarship is available to African American first-generation college students who are residents of Yazoo County in Mississippi. JSU's release states that the program will give priority to students who attended Linwood Elementary School. Additionally, qualifying students must be undergraduates at JSU, live in a residence hall on campus, participate in one or more campus-life organizations, and maintain a grade-point average of 2.0 or better. For more information, visit jsums.academicworks.com.
Belhaven Holding Two Commencement Ceremonies
Belhaven University recently announced that it will hold two commencement ceremonies for graduates on Saturday, Dec. 15, at 9:30 a.m. The university stated in a release that it made the decision because enrollment has doubled the usual number of graduates this year. The addition of another venue will make room for more students and their families.
Traditional, adult and graduate students from Belhaven's campuses in Jackson, Atlanta and Houston, Texas, will have their ceremony at Thalia Mara Hall (255 E. Pascagoula St.), while students from Belhaven's online, Memphis and Desoto campuses will have their commencement at New Hope Baptist Church (5202 Watkins Drive).
Lonnie J. Allison, pastor of evangelism and development at Wheaton Bible Church in Chicago, will be the commencement speaker at the Thalia Mara Hall ceremony. Allison has taught master and doctoral evangelism courses at Multnomah University, Trinity Evangelical Divinity School, North Park Theological Seminary and Northern Seminary, and is a visiting professor at Wheaton College Graduate School.
Jerry Young, president of the National Baptist Convention and pastor of New Hope Baptist Church, will be the commencement speaker at the New Hope event. Young is also the founder and headmaster of New Hope Christian Pre-School and New Hope Christian Elementary School in Jackson.
For more information, including details on purchasing tickets and regalia pickup, call 601-968-5922, or visit belhaven.edu/commencement/jackson or blazenet.belhaven.edu.
USM Planning Spring Service Learning Seminar
The University of Southern Mississippi's Center for Community Engagement is sponsoring a seminar in spring 2019 that aims to help faculty teach students about service learning opportunities.
USM has held seminars each spring since 2001. The events cover topics such as best practices for involving students in meaningful projects and research that positively impacts the Hattiesburg community. Seminar participants meet once a week throughout the spring semester.
The spring 2019 seminar will cover building strong community partnerships, modifying USM's current curriculum to include service learning, and research and assessment possibilities for service learning, among other topics.
USM is currently accepting applications for the spring seminar. For more information about the USM Center for Community Engagement, call 601-266-5074 or visit usm.edu/center-community-engagement.