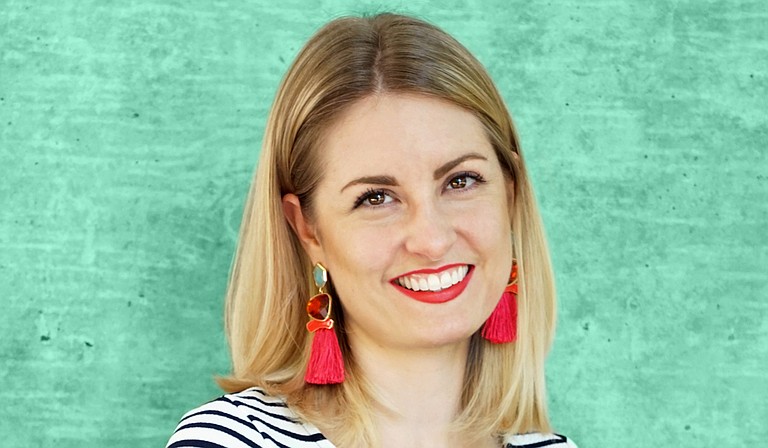 Wednesday, November 21, 2018
When Meredith Gonzalez moved to Jackson from California in 2015, she found what she described as a small but vibrant and passionate art community, but was not sure of where an artist new to the city's art scene could "plug in," she says.
"In those first days, I wanted to be able to find out who the local artists are and where they meet," Gonzalez says. "I thought we needed something like a centralized art meeting area in Jackson. I also have a dream of creating a community art center where artists can have studio space, and where middle- and high-school students can create and learn about all sorts of art from video to multimedia works."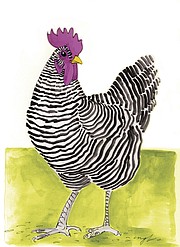 Gonzalez' dream led her to establish the JXN Art Colab, an initiative to create more community in the art scene.
In March 2016, she started hosting events called Paint Nite, which took place inside local small businesses and restaurants and allowed participants to receive two hours of art instruction from local artists while enjoying food and drink specials.
"Paint Nite gave people the chance to come in and listen to music, socialize and paint," Gonzalez says. "It wasn't like a normal art class but instead let visitors drink, unwind and just be creative."
After she found out that she had to change the name over a legal issue, she decided to revisit the JXN Art Colab, and put more of a focus on the art community in it.
As the name implies, the JXN Art Colab has a central focus on collaboration. Currently, the project is centered around an Instagram where Gonzalez invites any Jackson artist to submit images of their work to, regardless of medium. She plans to eventually expand the JXN Art Colab into a platform that will highlight local artists and their work, as well as announce receptions, art platforms, gallery shows and other things that benefit artists.
"In setting up the Instagram page, the goal was to provide thought-provoking imagery and pieces of art that could serve as inspiration when scrolling through your feed," Gonzalez says. "Even one image can inspire an artist to produce something. As a former educator, I want to increase understanding of the creative process, teach people about many unique kinds of media and demonstrate new ways to handle projects."
Gonzalez, 34, was born and grew up in Charlottesville, Va. She went to high school at Northwest School of the Arts in Charlotte, N.C., and then attended George Mason University in Fairfax, Va., where she received a bachelor's degree in fine arts in 2007. She worked as a graphic designer for two years, and moved to Santa Ana, Calif. in 2009. From 2009 to 2010, she worked as an art instructor for Acaciawood Preparatory 
Academy in Anaheim and then Camelot Academy of Arts, Science and Technology in Orange from 2010 to 2013. She moved to Jackson the following year.
Today, Gonzalez paints and draws out of her Jackson home and runs an Etsy gallery, where she sells her pieces. She also donates artwork for local events and art shows in partnership with the Greater Jackson Arts Council. Gonzalez is also a graphic designer for Mississippi Public Broadcasting, where she creates web-related graphics, marketing material, set designs for shows, and brochures and flyers. She also puts out MPB's monthly programming guide.
While she has not yet set up a physical space for the JXN Art Colab, she says she has her eye on a number of locations within walking distance of schools and residential areas, including old church buildings that are no longer in use. Gonzalez' plans for the future JXN Art Colab building include studio space for local artists, classrooms, and spaces dedicated to video and music production.
"Jackson is full of disparate pocket communities that do their own thing but don't see a lot of overlap," Gonzalez says. "I want JXN Art Colab to be a community forum that bridges those populations and shows older traditionalists how young, new artists are handling new media and techniques. I want to foster relationships in the art community and bring people together to inspire, connect and inform them."
For more information, find the JXN Art Colab on Instagram at @jxnartcolab. See her art at @meredith_gonzalez.