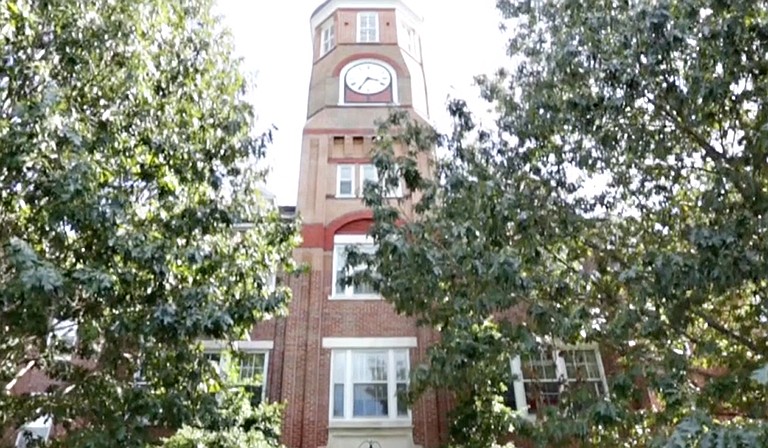 The board of directors at the University of Southern Mississippi's Fannie Lou Hamer Cancer Foundation, an organization that seeks to reduce cancer health disparities in the Mississippi Delta, recently appointed Mark Dugo and Darryl J. Jefferson as its latest board members.
Dugo is a Virginia native who earned a master's degree in biological sciences from USM in 2003, studying the population genetics of the endangered Gulf sturgeon while enrolled there. In 2015, he earned a doctorate in environmental science from Jackson State University, where he studied how exposure to carcinogens affects gene expression in native fishes. Dugo took a position as assistant professor of environmental health at Mississippi Valley State University later that year.
Jefferson is a Jackson native who graduated from Wingfield High School in 2007 and went on to Jackson State University, where he received a bachelor's degree in biology in 2012. He currently serves as a project administrator at the University of Mississippi Medical Center's Myrlie Evers-Williams Institute for the Elimination of Health Disparities, where he helped establish the EversCare Clinic. The clinic assesses the needs of underserved people who are patients at UMMC and helps them with food, housing, education, health literacy, transportation and more.
USM's Fannie Lou Hamer Cancer Foundation assisted 837 women last year with screening appointments for mammograms and pap tests. The organization also provided 360 men with prostate screenings, gave patients financial assistance for transportation and provided cancer education materials to more than 10,000 people in Mississippi.
For more information about the Fannie Lou Hamer Cancer Foundation, visit www.flhcf.com.
New Tuition Structures at MUW
On May 17, the Mississippi Institutions of Higher Learning Board of Trustees approved three new tuition structures for Mississippi University for Women. They include a one-rate tuition for in-state and out-of-state students, a flat-rate tuition for registered nurses studying for a Bachelor of Science in nursing, and a flat-rate Master of Business Administration tuition.
The new tuition structures will become effective in fall 2018, after which MUW will no longer charge out-of-state fees, regardless of residency, as part of the new one-rate tuition. MUW's flat-rate RN-to-BSN tuition and flat-rate MBA programs, both of which will be entirely online, will allow students to complete each program for $10,000.
For more information about the RN-to-BSN program, visit http://www.muw.edu/rntobsn. For more information about the $10K MBA program, visit http://www.muw.edu/mba.
Belhaven Faculty Member Named to Top 50 Under 40 List
The Mississippi Business Journal recently named Antwon Woods, chairman and assistant professor of sports management at Belhaven University, as one of its "Top 50 Under 40." The list honors people under age 40 who have made significant contributions to economic progress in Mississippi.
Woods graduated from Jackson State University with a bachelor's degree in accounting in 2011 and went on to Middle Tennessee State University, where he received a master's degree in sports management in 2013. He also received a doctorate in higher-education administration from Jackson State in 2015 and a master's degree in business administration from Louisiana State University earlier this year.
In addition to his work at Belhaven, Woods is the co-founder, president and chief executive officer of the Antwon and Constance Woods Family Foundation, a nonprofit he established with his wife that supports physical and mental health among children, as well as pediatric cancer research. Constance Barnes-Woods is a pediatric resident at Blair E. Batson Children Hospital in Jackson.
Woods is also co-editor of a book titled "Examining Student Retention and Engagement Strategies at Minority Serving Institutions" (IGI Global, 2018), which investigates how innovations from minority-serving institutions help prepare future generations of students for leadership roles in the educational industry.
To see the full Top 50 Under 40 list, visit http://msbusiness.com/2018/05/may-25-2018-e-edition/.