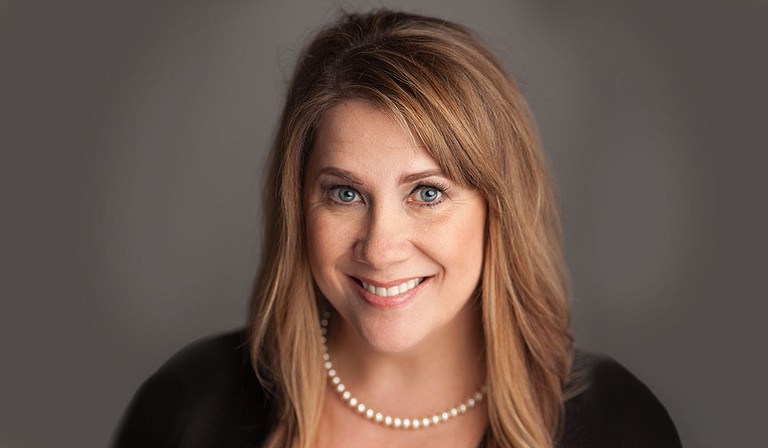 Michele Mathis, a Raymond, Miss., resident, will host a launch event for her new podcast, "Point of Perception," on Friday, March 16. The podcast, which Mathis began recording in January through Jackson-based podcast network Podastery, has the tagline "Little people talking about big life questions."
Mathis, a life coach, hypnotherapist, and practitioner of alternative healing arts such as reiki (a technique for reducing stress and relaxing that also promotes healing), told the Jackson Free Press that the podcast will cover topics such as success, the idea of perfection, addiction, social labels and more.
"The basis of my practice is to raise a person's consciousness and help them be aware of their own thought patterns," she said. "I believe you are what you say you are, and that a lot of the time, we can't fulfill our goals because of subconscious things that are blocking us. Limiting beliefs (in our subconscious) like that develop from a young age, and practices like hypnotherapy can help people reprogram those beliefs and attain their goals."
Mathis, a Hattiesburg native, has been living in Raymond since 2013. She went to high school at Seminary Attendance Center in Seminary, Miss., and went on to the University of Southern Mississippi, where she received a bachelor's degree in social work in 1996, and a master's degree in marriage and family therapy in 2001.
In 2013, she began researching psychology and how practices like hypnotherapy and meditation can improve a person's subconscious mental programming. She currently operates a website, michelemathis.com, that offers online programs that teach visitors to perform those practices for themselves.
"Hypnotherapy is considered an alternative therapy, so there's not a lot of therapists that offer it in our area," Mathis said. "Because of that, I teach about self-hypnosis and a practice called neuro-linguistic programming, which involves the language we use in thinking about ourselves and others, and how that affects your mind."
The "Point of Perception" launch event will be at Jax-Zen Float (155 Wesley Ave.) from 6 p.m. to 9 p.m. on March 16. It will also feature an art show with proceeds benefiting the McCoy House for Sober Living in Jackson, which is home for women who are recovering from addiction. At the event, Mathis will record an episode of the podcast live, covering what the McCoy House does, the artists participating in the event (Justin Ransburg, Kira Cummings, Will Brooks, Lynlee Healy and Managing Editor Amber Helsel) and the podcast itself.
After the launch, "Point of Perception" will officially begin airing on iTunes and Google Play on Tuesday, March 20, with a new episode each week. The first episode is titled "Perception is Reality" and will cover how people perceive the world around them, which Mathis says serves as the basis for the rest of the podcast. The second episode, which will air on March 27, is titled "The Perfection Trap" and will discuss the problem of comparing oneself to others and how worrying about judgment can hinder people from reaching their goals.
For more information, visit michelemathis.com or find the event on Facebook.