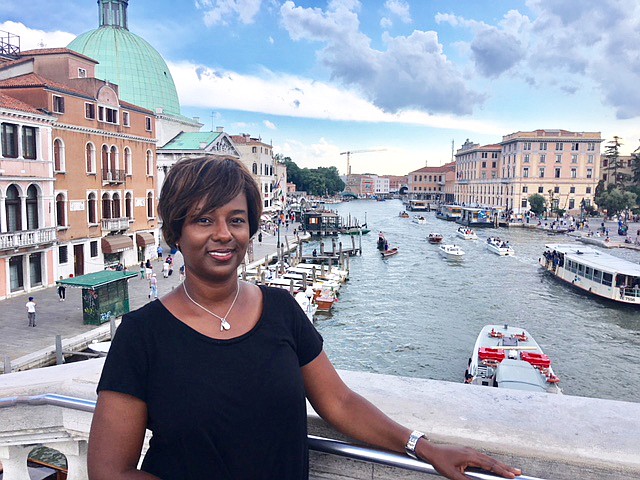 The Woodward Hines Education Foundation, a nonprofit working to increase college access for young Mississippians, recently named Madison resident Camille Scales Young to its board of directors.
Young, who will assume her new position in July, has spent 20 years doing government and public affairs work in Jackson through various outlets, such as Cornerstone Government Affairs and the Watkins Ludlam Winter & Stennis law firm.
Young was born in Shannon, Miss., and attended Shannon High School. She graduated from Mississippi State University with a bachelor's degree in communications management in 1994 and a master's degree in education with an emphasis on public policy in 1996.
"I've always had an interest in how our government works, and after I spent some time working as an intern in Washington, D.C., during college (for former Sen. Trent Lott), I decided that I wanted to further my education in public policy since I saw it as a field that would help me better work in communications," Young said.
Young moved to Madison after graduating in 1996, taking a job in Jackson with the Mississippi Farm Bureau Federation after the organization's president, David Wade, contacted her and asked her to replace a retiring lobbyist. She began working in government relations for Farm Bureau in 1997 and left the organization to work for WLWS in 2001.
While there, Young worked in a government affairs practice group with former Mississippi Gov. William Winter, who is a partner in the firm.
"I actually knew Winter from high school because I received a scholarship from The Coca-Cola Scholars Foundation in 1990, and he was serving on the foundation's board of directors at the time," Young said. "So when I received that scholarship, it not only paid for my education, it helped me to meet a mentor who I still count as a dear friend to this day."
In addition to her public affairs work, Young has actively been involved in community service organizations. She joined Junior League of Jackson in 2002 and later spent several years helping build support for the construction of the Mississippi Children's Museum, which opened in 2010. She also joined the board of directors for the Greater Jackson Chamber Partnership in 2016, where she works to help the organization's leaders promote and secure sponsorships for local events.
"Community service is very important to me, and my goal in joining the Woodward Hines board is to serve the community by helping them expand their student support and reach a greater number of students and parents," Young said.
In addition the other organizations she is involved with, Young is also a member of the Rho Lambda Omega chapter of Alpha Kappa Alpha Sorority, Inc. Through her involvement with the chapter, Young continues to commit herself to community service. She gains support from her husband of 21 years, Keith Young, and their three children, Amber, William and Kayla.