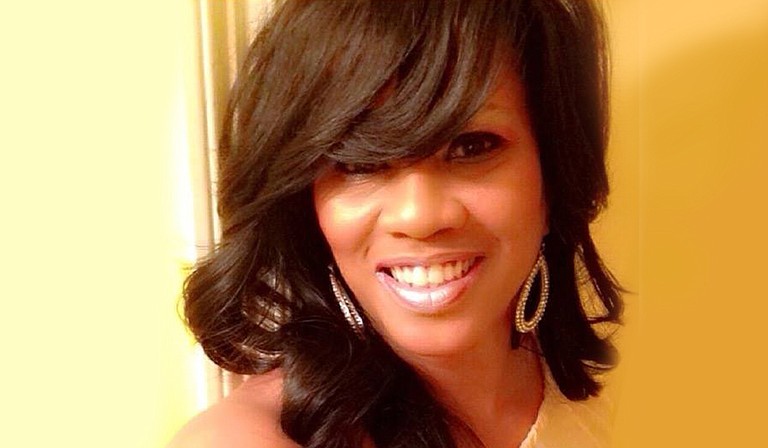 Deborah Hunter, a Ridgeland resident and self-taught chef, is coming to Lemuria Books on Saturday, July 14, to hold a book signing for her new cookbook, "My Delicious Mississippi Life: Stories and Recipes from My Heart to Yours" (Peace in the Storm Publishing, 2018, $39.95). The event is part of a statewide tour Hunter is planning to promote her book this year.
"I'm planning for this tour to be more like a tent revival because 'My Delicious Mississippi Life,' in and of itself, is more than just a traditional cookbook," she said. "It's filled with encouragement and witty short stories, as well as art and poetry that I've done. The idea of this cookbook is to bring the family back to the table through love and hospitality, as well as delicious Southern soul-food recipes."
Hunter released the book during an event at Mississippi Public Broadcasting on June 8 and sold out of copies within 28 minutes, she told the Jackson Free Press. The following week, "My Delicious Mississippi Life" made it onto Amazon's top-100 list for new cookbook releases and reached No. 1 for new soul-food cookbooks by the end of June.
Born in west Jackson, Hunter attended Lanier High School. While there, she started working as an assistant for Charlie Hilliard, owner of Beauty World Beauty Salon in Jackson, during her junior year and looked further into the field after graduating in 1982.
She began studying cosmetology through the Jackson Career Development Center in 1980, and then, after graduation, she began working at Beauty World full time as a hair stylist. She opened Hair Care Center in south Jackson in 1998 but closed the business in 2017 to focus on her cooking career.
Hunter said her entry into the world of cooking was a journey of prayer and faith that began after moving to Terry in 2010.
"Before 2011, I had never done any real cooking at all," she said. "However, I was living in a house with a beautiful chef's kitchen, and after being there for a year, I walked into that kitchen and said a prayer asking the holy spirit to teach me how to cook, and the only thing I heard was, 'Yes.' I made my first cake after that prayer using a recipe I found on the back of a bag of Swans (Down) cake flour. ... After that, I started teaching myself, and would just go into the kitchen and make something new every day. I cooked and entertained, and invited family members over to try what I made.
"Gratitude and prayer before I start cooking are most important to me. I may have picked up some techniques, such as chopping styles over the last six years, but most of what I've done has been the result of praying and simply asking, 'What are we cooking today?'"
Hunter began hosting her cooking show, "Cooking with Honey and Friends," on Comcast Local 98 in 2012. The show is also on YouTube, and has an Instagram and Facebook page. In 2013, she began a new program called "Deep South Dining" with MPB, which airs every Monday at 9 a.m.
The book signing for "My Delicious Mississippi Life" at Lemuria (4465 Interstate 55 N., 601-366-7619) will be Saturday, July 14, from 4 p.m. to 6 p.m. Hunter's "tent revival" cookbook tour will also feature appearances at the Mississippi Book Festival in Jackson on Aug. 18, the Mississippi Pecan Festival in Cleveland in late September, and various libraries and festivals throughout the state.
"The most amazing part about this book tour is a partnership we have with the Society of St. Andrew, a national organization that gathers food from farms and donates it to food deserts where communities don't have access to fresh food," Hunter said. "A portion of all my sales is going to St. Andrew to help their efforts at local colleges, churches and food pantries, and that makes my book a cookbook with a purpose."
Hunter's parents, J.T. and Marie Robinson, are both pastors at North End Church of God in Christ in Jackson. Hunter has a daughter, Kambery Hunter, and a granddaughter, Dakota Price.