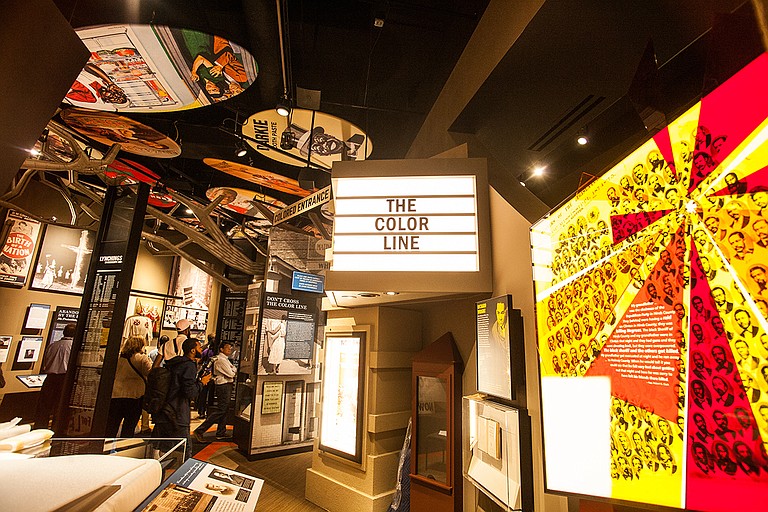 JACKSON — In honor of Martin Luther King Jr. Day and the second annual National Day of Racial Healing, Mississippians can enjoy the Mississippi Civil Rights Museum and the Museum of Mississippi History on Monday, Jan. 15, and Tuesday, Jan. 16, free of charge.
The two museums are open today and Tuesday from 9 a.m. to 5 p.m.
"The museums tell powerful stories about our state's past and how the racial hierarchies in Mississippi in particular have impacted everything from our education system to our economy," Rhea Williams-Bishop, director of Mississippi programming for the W.K. Kellogg Foundation, said in a press release. "The National Day of Racial Healing helps us come together and develop a shared understanding of our history, as an important step in healing and moving us toward a stronger future for our children."
The W.K. Kellogg Foundation, which donated money that made the free admission possible, created the National Day of Racial Healing along with more than 130 organizations in January 2017.
Those who visit the two museums today and tomorrow can also take their tickets to the Smith Robertson Museum and Cultural Center for courtesy admission, a press release from the Mississippi Department of Archives and History says.
The two museums opened in December to commemorate the state's bicentennial. The celebration caused a political rift among some local and state leaders, some opting to boycott the ceremony after President Donald Trump announced he would attend the opening ceremony; however, the president never appeared publicly. This year, Martin Luther King Jr. Day comes just a few days after the president reportedly called African countries and Haiti "sh*thole countries" in immigration meetings last week. This weekend, Trump assured journalists he was not a racist, the Associated Press reported.
Politicians, journalists and historians who have visited the two museums note that neither museum sugarcoats Mississippi's racist history.
"I don't know of any museum that hits racism so straightforwardly and so hard. When you walk in and see the names of people who were lynched, this is not trying to cover anything up," John Dittmer, author of the book "Local People: The Struggle for Civil Rights in Mississippi," told reporters when the museums opened in December.
Mississippi still commemorates the third Monday each January both as Robert E. Lee's birthday and Martin Luther King Jr.'s birthday, the state's legal holiday law says. Rep. Kabir Karriem, D-Columbus, has introduced legislation this session to move Robert E. Lee Day to the fourth Monday in January instead of it coinciding with MLK Day each year. Lawmakers return to Jackson this afternoon, and the House Education and Appropriations Committees will meet about the new proposed education funding formula at 2 p.m.
Email state reporter Arielle Dreher at [email protected] and follow her on Twitter @arielle_amara.