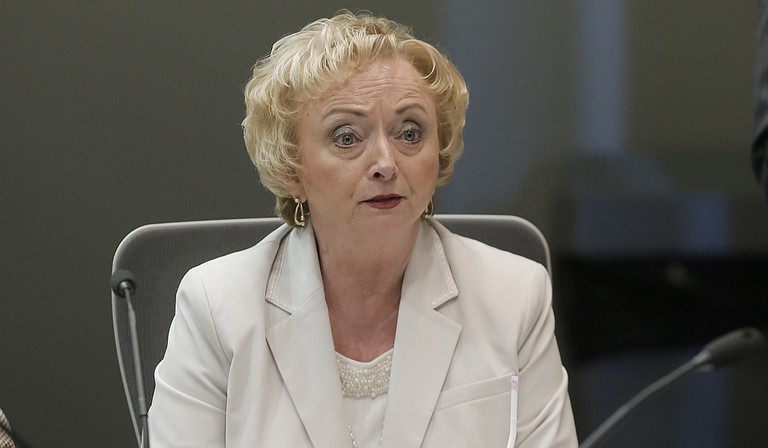 JACKSON — More than 70,000 students were chronically absent in the 2016-2017 school year, chronic absentee data the Mississippi Department of Education released today show. While fewer students were chronically absent than in the 2013-2014 school year, 14.2 percent of all public-school students were chronically absent last school year.
Forrest County Agricultural High School, Natchez-Adams School District and Lumberton Public School District had the highest district rates of chronic absenteeism, the dataset from MDE shows. Vicksburg High School in the Vicksburg-Warren School District has the highest high school chronic absentee rate at 62 percent, followed by Wingfield High School at 47 percent and Lanier High School at 45 percent in Jackson Public Schools.
Students who are chronically absent miss 10 percent or more of required school days. Mississippi schools must be in session for 180 days per school year, so students must miss 18 or more school days to be considered chronically absent.
"There is a growing body of evidence that shows how chronic absence has a negative impact on student achievement," Carey Wright, state superintendent of education, said in a press release. "Children who are not in school are not learning."
Students who miss many school days are also at higher risk to commit crime, a recent Botec Analysis study of Jackson crime showed. BOTEC reported that it was one of the top three precursors for juveniles committing serious crime later; the others were dropping out and being put into the criminal-justice system.
High school students have the highest rates of chronic absenteeism in the state, with 30 percent of high school seniors missing 18 or more days of school.
"One of the first steps school leaders can take to address this issue is to examine their data to identify the students who are struggling the most with chronic absenteeism," Wright said in a press release. "Schools, parents and communities need to work together to make sure all children are attending school regularly."
A 2012 report from John Hopkins University researchers looked at six states that tracked chronic absenteeism at the time and found a strong connection among students missing school, academic achievement and poverty.
"Academic achievement from kindergarten forward, high school graduation, and post-secondary enrollment are all highly sensitive to absenteeism. Missing even some school can have negative impacts, especially for students who live in or near poverty," the report says. "Missing a lot of school, at any time, throws students completely off track to educational success."
The report examined reasons why students cannot or do not go to school and found that illness and housing instability are the top two reasons students cannot go to school.
"Homelessness, movement between foster care placements, and the temporary dislocation associated with home foreclosure or inability to pay rent can cause students to miss days, as parents or guardians work to reestablish living quarters and enroll students in new schools," the report says.
"Family obligations are another reason some students cannot go to school. As children enter early adolescence, family responsibilities can keep them from school. In high-poverty environments, young adolescent girls sometimes provide emergency day care for younger siblings or are responsible for getting younger children to school."
School attendance affects test scores and drop-out rates, and districts in Mississippi are required to have dropout-prevention plans in place to help students at risk of dropping out. JPS is on probation for failing to meet several accreditation standards, including the requirement to have a dropout-prevention plan.
JPS district leaders believe they have cleared and corrected that accreditation standard, however. William Merritt, executive director of school improvement, told the school board in December that the dropout-prevention standard is one he feels that the district has addressed and corrected. JPS' corrective action plan goes before the Mississippi Board of Education for approval in February[LINK: jacksonfreepress.com/jpstakeover].
Email state reporter Arielle Dreher at [email protected] and follow her on Twitter @arielle_amara.