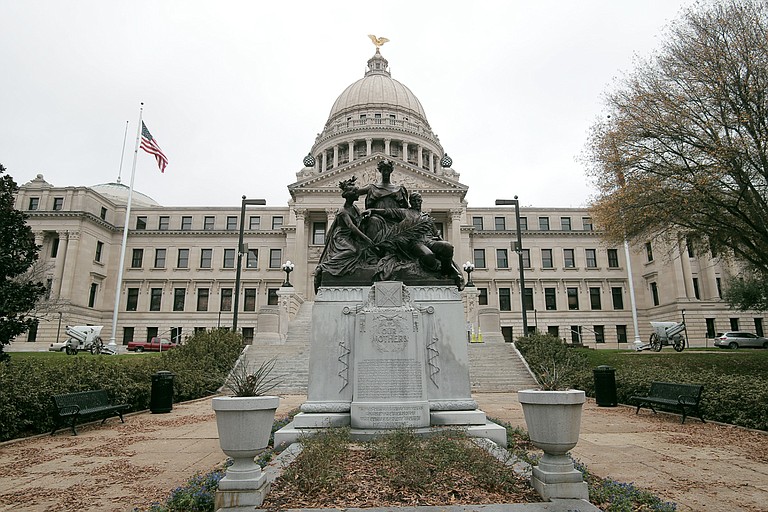 Thursday, February 1, 2018
JACKSON — Lawmakers have about a week to pass hundreds of bills out of each chamber, after committee chairmen and women made their first round of cuts to proposed legislation this year. Here's a short list of measures still alive in the House and Senate, as well as a few that did not make the cut.
House Bills Still Alive
Transportation Funding (House Bill 354, 357 and 722) The House passed these three bills very early in the session, in an attempt to make transportation funding a bi-partisan priority. The legislation would divert approximately $108 million to roads and bridges in the state. The Senate will have a chance to change, edit or completely ignore these suggestions, however, so stay tuned on infrastructure funds.
The Mississippi Uniform Per Student Funding Formula (House Bill 957) This legislation would throw out the Mississippi Adequate Education Formula in favor of a weighted student funding formula that ultimately calls for almost $200 million less than MAEP. Democrats offered 17 amendments to the bill, Republican leaders rejected. The measure only passed by 12 votes. The bill is in the Senate's court now.
15-Week Abortion Ban (House Bill 1510) Mississippi is already one of the most unfriendly states for access to abortion. The state has only one clinic that offers abortion up to 20 weeks, located in Jackson. This bill would lower that limit to 15 weeks, which could set up a court challenge. States that limit abortion all have 20-week bans, the Guttmacher Institute statistics show.
Mississippi "Anti-Gang" Act (House Bill 541) This legislation has the full support of prosecutors in the state and the Department of Public Safety. It would revise the definition of a gang member as well as make "criminal gang activity" a separate offense from any underlying misdemeanor or felony a person is accused of if prosecutors can prove they are gang members under the new definition that makes it easier to prove.
Sexting Delinquency (House Bill 1467) Two bills are alive in both the House and the Senate that make sexting—texting, transmitting or sending indecent images—a delinquent act if minors are caught. Youth court would have jurisdiction over all matters relating to minors caught sexting, and those charged with sexting as minors would not be required to register as sex offenders.
Senate Bills Still Alive
BP Money for the Coast (Senate Bill 2176) The Senate's only early action this session was to push for the BP oil-spill settlement funds to be used on the Mississippi Gulf Coast. The legislation creates the Gulf Coast Restoration Reserve Fund, which the state treasurer would deposit BP funds into. Those funds would be used on "projects that will benefit the Mississippi Gulf Coast," the bill says.
Forensic Mental Health Act (Senate Bill 2286) This legislation attempts to give judges around the state more options when a person accused of a crime needs a mental-health evaluation. The bill would ensure constitutional protections to those with mental-health illnesses in the state's criminal-justice system. It would also develop standards for more psychiatrists to be trained in order for men and women to proceed with trials quicker and not sit in jails when they need mental care.
Medicaid Technical Amendments Bill (Senate Bill 2836) The Senate and House will have to agree about technical changes to the state's Medicaid program. Senate Bill 2836 would allow more doctor visits and prescriptions and add additional services for those Mississippians with insurance through the state's managed-care companies.
Tobacco Tax Bill (Senate Bill 2701) Sen. Brice Wiggins, R-Pascagoula, introduced a tax increase on tobacco at $1.50 per pack of cigarettes. The proceeds of the tax would help pay for the Division of Medicaid's budget deficit. A press release from Wiggins says the measure would save $5 million each year to the Medicaid program. SB 2701 is a revenue bill, so it has different deadlines. It must get out of the Senate Finance and Medicaid Committees by mid-February to survive.
Vouchers for (Just About) Everyone (Senate Bill 2623) This bill would expand vouchers to any student who was enrolled in a public school during the previous academic year or is eligible to enroll in public kindergarten or first grade. A voucher allows a student to use taxpayer funds in a private school. Additionally, children of active-duty Armed Forces members or in foster care, as well siblings of students that already have ESAs, would be eligible under Sen. Gray Tollison's, R-Oxford, legislation.
Legislation That Died
Religious Exemptions for Vaccines (House Bill 1505) Despite holding an over two-hour hearing on the legislation, Rep. Andy Gipson, R-Braxton, did not pass the religious-exemption bill through his committee. Instead, after meeting with House Speaker Philip Gunn, R-Clinton, he created a vaccine research group to further look into the issue.
Equal Pay Bills (House Bill 717) This bi-partisan measure would have guaranteed equal pay for men and women who work for any employer in Mississippi. Democrats and Republicans spoke at a press conference about the legislation on deadline day, but the legislation did not move.
Lottery Bills (Multiple House/Senate bills) Specific legislation to create a state lottery died in both the House and Senate on deadline day, but in previous sessions, lawmakers have amended other bills to add a lottery. The House studied the viability of a state lottery last summer, so expect more discussion of a lottery at some point this session.
Email state reporter Arielle Dreher at [email protected] and follow her on Twitter at @arielle_amara.