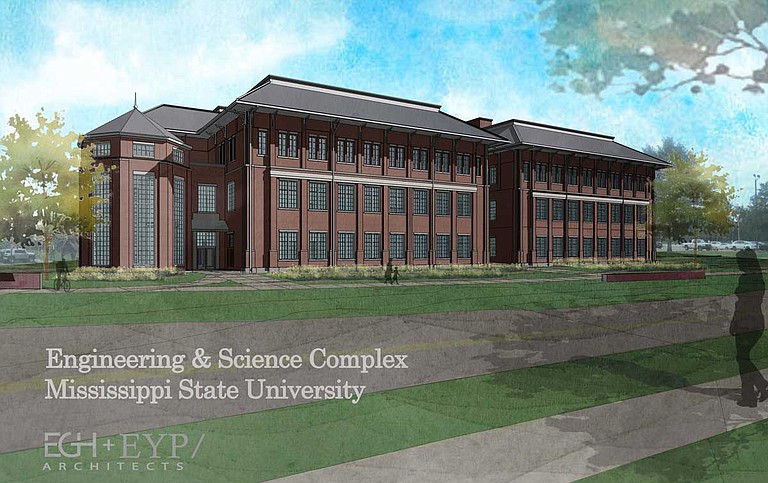 Friday, December 14, 2018
The University of Southern Mississippi recently named Rebekah Young as the executive director of the Institute for Disability Studies and Jerry R. Alliston as associate director of IDS.
Young is a certified health-education specialist who joined IDS in 2009 as part of a collaboration with the USM School of Social Work that focused on health initiatives. She became associate director of IDS in 2014 and has served as the institute's interim director since September 2017. She holds a master's degree in public health with emphases in epidemiology and health education, and a doctorate in higher-education administration, both from USM.
Alliston joined IDS in 2005 and served as the institute's community education director for two years. IDS named him as interim associate director in December 2017. During his time there, Alliston has coordinated projects on employment, volunteer service and leadership. He attended USM for his master's degree in social work and doctorate in higher-education administration.
IDS provides pre-service training, community services and technical assistance programs for disabled individuals of all ages and their families. It has been active on USM's main campus in Hattiesburg for more than 40 years, and also has satellite offices at USM's campus in Long Beach and in Jackson. For more information, call 601-266-5163 or visit the IDS website.
MSU Breaks Ground on Engineering and Science Complex
Mississippi State University held a groundbreaking ceremony on Friday, Dec. 7, commemorating the beginning of construction on its Richard A. Rula Engineering and Science Complex.
The 70,000-square-foot facility will house MSU's Department of Civil and Environmental Engineering, and will also feature classrooms, offices and chemistry labs. The MSU Foundation raised $14 million in private funds for the construction of the $34-million building project. Eley Guild Hardy Architects in Jackson designed the new facility, and West Brothers Construction will serve as the general contractor.
The complex is named after MSU 2019 National Alumnus of the Year Richard A. Rula, owner of Hemphill Construction in Florence, Miss. Rula is also a member of the Bagley College of Engineering Advisory Board, the MSU Foundation Board and the Bulldog Club Board. He has also donated more than $9.8 million to the university, including $8 million toward the Engineering and Science Complex.
For more information, visit the Mississippi State University website.
Belhaven University Announces Spring Welcome Week
Belhaven University recently announced that its 2019 Spring Welcome Week will take place from Saturday, Jan. 5, to Sunday, Jan. 13.
The university will host a series of events throughout the week to celebrate the beginning of the semester. Incoming students can attend activities to help them get better acquainted with Belhaven, including an orientation breakfast, academic advising sessions and a "Get Involved Fair" to introduce them to campus organizations on Monday, Jan. 7.
The week will also feature a variety of entertainment options, including men's and women's basketball games on Jan. 5, Jan. 10 and Jan. 12; a Museum of Mississippi History visit on Sunday, Jan. 6; an evening of bowling at Indian Lanes in Clinton on Jan. 10; a capture-the-flag game in the Belhaven Bowl on Friday, Jan. 11; and more.
For more information, call the Office of Student Development at 601-968-8990 or email [email protected]. Find a full schedule of Welcome Week events on Belhaven University's website.