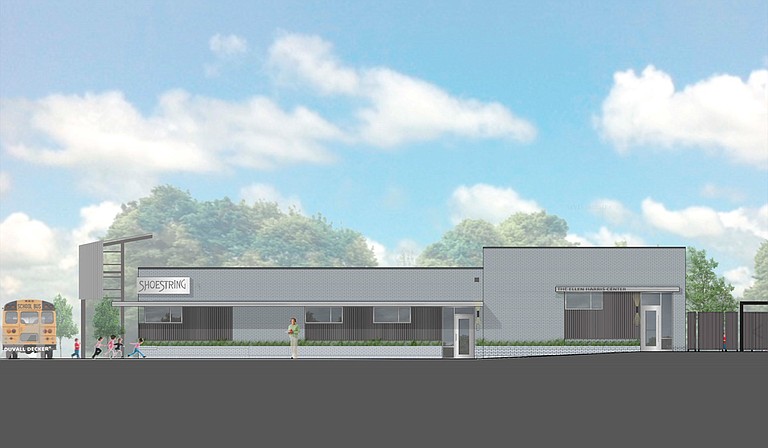 Wednesday, December 12, 2018
JACKSON — From Rainbow to Fondren Fitness
Jackson architectural firm Wier Boerner Allin and Sean Cupit, owner of Fondren Public and CrossFit 601 in Ridgeland, recently purchased the building that housed Rainbow Natural Grocery Cooperative before it closed. They plan to turn the space into a new fitness center called Fondren Fitness.
Fondren Fitness will be a multi-disciplinary fitness facility that offers classes for all ages. The center will have two floors, three classrooms, locker rooms with showers and a locally owned smoothie shop. The owners are currently working to obtain a special-use permit from the City, as the property is not currently zoned for use as a fitness center. Fondren Fitness should be ready to open by spring 2019.
Planned renovations for the building include replacing its current tin facade with a glass wall. The owners are also discussing plans with the building's neighbors to renovate the parking lot in front of the center, as well as looking into solutions for a persistent flooding problem in the building that was one of the factors in Rainbow's closing.
Cultivation Food Hall Growing
Cultivation Food Hall, an 8,000-square-foot dining space under development on the ground floor of the BankPlus Building at The District at Eastover (1200 District Blvd.), recently announced Gold Coast Bar, il Lupo Coffee and Ariella's NY Delicatessen as its newest vendors. They will join Fete au Fete StrEATery, Local Honey, Poke Stop and Whisk, a creperie from La Brioche, which are already on board.
Gold Coast is a bar that takes inspiration from Prohibition-era nightlife on the Ranking County side of the Pearl River, an area once known as the "Gold Coast of Mississippi." The bar will offer wine, beer and a menu of original cocktails named for notorious Mississippi nightclubs.
il Lupo is the creation of husband-and-wife team Ana Lampton and Taylor Triplett together with Tyler Emerson, who formerly worked for 929 Coffee Bar in Starkville and Deep South Pops in Jackson. The shop uses North Carolina's Counter Culture Coffee as its roaster and will serve espresso- and milk-based drinks, teas, and seasonal drip and pour-over coffees.
With Ariella's, owner Alivia Ashburn-Townsend plans to bring a taste of New York delis to Jackson. The menu includes pastrami and corn beef, matzo ball soup, lox, potato latkes and cheesecake.
Cultivation Food Hall is a joint development with New Orleans-based St. Roch Market, which opened in 2014. The food hall will have both indoor and outdoor seating and a dedicated event space.
Operation Shoestring to Renovate
In November, education nonprofit Operation Shoestring announced that as part of its 50th-anniversary celebration, it would launch the "Rise to the Future" capital campaign to go toward renovations.
"Operation Shoestring celebrates half a century of service while also making bold plans for the future," a press release says. "The Rise to the Future 5Oth Anniversary Capital Campaign will ensure we can meet with confidence the challenges and opportunities of the next 50 years."
The goals of the renovation are to create a safe and interactive learning environment, better recreational spaces, outfit academic, community and administrative spaces, upgrade playgrounds and green spaces, make improvements on HVAC, electrical and lighting systems, and more.
The campaign will also aid the organization in creating an Educational Strategic Investment Fund to ensure Operation Shoestring can meet community needs.
"Inspired by both fundamental principles of faith and the ideals of the Civil Rights movement, Operation Shoestring was conceived from a simple yet progressive idea—that every child deserves a safe place in which to learn, grow and develop," the release says.
Construction began Oct. 29 and is scheduled to finish in July 2019. For more information, visit operationshoestring.org.
State Street Reconstruction
The next phase of the City of Jackson's State Street reconstruction project began on Monday, Dec. 10. In this phase, the city workers will reconstruct the area from Hartfield Street to Choctaw Road. After this phase, State Street will have new pavement, water lines, curb and gutter drainage lines, public transit shelters, sidewalks and traffic signals, a release says. The City expects to complete construction in summer 2019. 
 During this phase, State Street North between Hartfield and Choctaw will go down to one lane, and southbound traffic will detour going from Meadowbrook Road to West Street to Mitchell Avenue. 
 A TIGER grant from the U.S. Department of Transportation is funding the project, and the Federal Highway Administration and Mississippi Department of Transportation are overseeing the project.
Northpark Finishes Renovations
Northpark (1200 E. County Line Road, Ridgeland) held a grand-opening celebration on Nov. 15 for its newly renovated facilities.
The mall announced the renovations in November 2017 and began the construction work in early 2018.
Among improvements on the two-story, 958,000-square-foot shopping center are changes to the entrances, children's play area, restrooms, interior and exterior landscaping, furniture, fixtures, lighting and common areas. Northpark's food court is now a cafe-style space called the Eatery, and the mall also has a Discovery Park for children and a family lounge with baby-changing stations and private nursing areas.
To commemorate the grand opening and changes to the facilities, Northpark also commissioned Douglas Panzone, a Jackson-native artist who currently lives in Charleston, S.C., to create a mural on the property. The 1,200-square-foot mural features four etched magnolias.
Canopy's Center of Excellence
Canopy Children's Solutions, a Jackson-based nonprofit that provides behavioral health, education and social services for children in Mississippi, will hold a ribbon-cutting ceremony with the Greater Jackson Chamber Partnership for its new Center of Excellence (1513 Lakeland Drive) on Wednesday, Dec. 5, at 10:30 a.m.
The Canopy Center of Excellence includes Canopy Behavioral Health Solutions, as well as Canopy Autism Solutions, with an early-intervention autism clinic. The center offers outpatient therapy, psychiatric care, medication management, and telehealth services for children and families.
Canopy Children's Solutions opened in 1912 as Mississippi Children's Home Society and changed to its current name in 2016. Canopy serves the state through specialized education programs, therapeutic foster care and more. For more information, visit mycanopy.org.