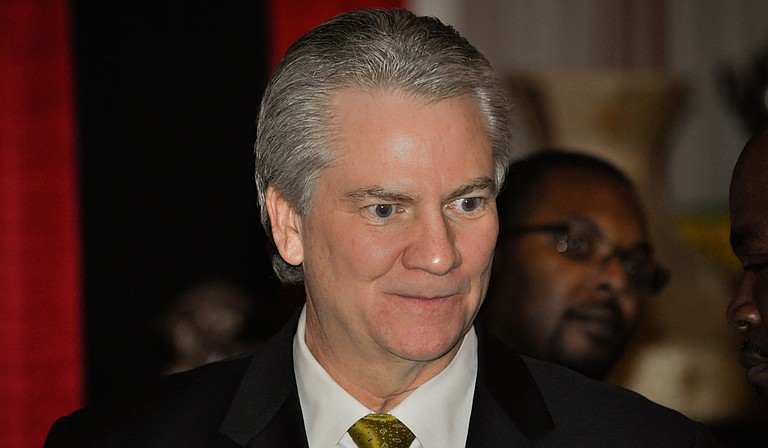 Duane O'Neill, who has served as president and chief executive officer of the Greater Jackson Chamber Partnership for 25 years, stepped down from his position on Nov. 2. GJCP Chairman Alon Bee will serve as interim president and CEO until the organization formally selects a successor.
The GJCP is a nonprofit group that originally opened as the Jackson Board of Trade and Cotton Exchange in 1880. The organization changed its name to the Jackson Chamber of Commerce in 1921 and the Metro Jackson Chamber of Commerce in 1993 after expanding its operations to include all of Madison, Rankin, Warren and Hinds counties. The organization took on the Greater Jackson Chamber Partnership moniker in 2007.
"Around the time I came on, the chamber was looking to restructure and broaden from just a chamber of commerce for Jackson into an organization focused on doing economic development work and bringing folks together from across different jurisdiction lines," O'Neill, 64, says. "We also refer to what we have now as the Greater Jackson Alliance because, instead of trying to compete with each other, all the partner regions work in harmony to promote economic development throughout central Mississippi."
Born in Ipswich, S.D., O'Neill received a bachelor's degree in political science from the University of South Dakota in 1975. After graduating, he took a job as a city administrator in Adrian, Minn., and helped set up the city's chamber of commerce. He later worked as an economic development administrator in Poplar Bluff, Mo., Dennison, Texas, and several cities that were part of the Cornerstone Alliance in southwestern Michigan. He then moved to Jackson to serve as GJCP president and CEO in 1993.
"I had actually been wanting to come back to the South, so when the Jackson chamber reached out to me about the position, I saw a great opportunity to find a new community," O'Neill says. "When I came down to see the area, I felt like it was everything I wanted, and a place where I could fit right in and use my strengths."
One strength that O'Neill says he is proud of is his ability to reach out to other local leaders, and promote the Jackson metro and GJCP partner regions as a solid economic unit and business community.
"Cities and counties all have their own pride, but people coming in from the outside looking for a workforce are going to look at those communities as a whole, whether you're talking about car companies like Nissan or other industries," he says. "It takes a strong group effort to win a company's trust in a community being where they want to bring their business, so anything that I've accomplished in my time with the chamber is really a group accomplishment with my whole team."
O'Neill and his wife, Donna O'Neill, who is a former nurse for the Mississippi Health Department, have been married since 1975. Their son, Steven O'Neill, is a Jackson restaurateur who once worked as general manager of Parlor Market, and currently co-owns The Manship Wood Fired Kitchen and Aplos with Alex Eaton.