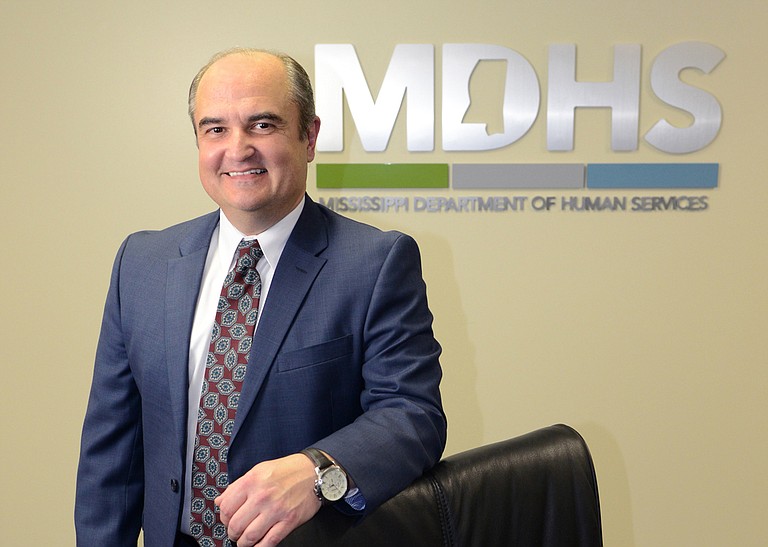 Belhaven University gave John G. Davis Jr., executive director of the Mississippi Department of Human Services, its Business Success Award as part of the university's 2018 Alumni Awards reception on Friday, Nov. 2.
The university grants the Business Success Award to School of Business graduates who integrate Christian values and ethics in the marketplace, the institution's website states. Davis received a master's degree in leadership studies from Belhaven University in 2012.
Gov. Phil Bryant appointed Davis to his position as executive director of MDHS in January 2016. Davis oversees the department's public assistance programs, which include early-childhood care and development, workforce development, youth services, aging and adult service, community service and child support.
Davis also serves on the State Workforce Investment Board and the State Longitudinal Data Studies Executive Board, as well as boards of organizations and agencies such as the Mississippi Department of Rehabilitation Services, the U.S Interstate Commission for Juveniles and the Policy for State Strategies.
MSU Unveils 'Imitation of Life' Exhibit for Black History Month 2019
Mississippi State University held a public unveiling and opening reception for an art exhibit titled "Imitation of Life" on Wednesday, Dec. 5.
MSU's Society of African American Studies is sponsoring the exhibit, which features photographs depicting African American reinterpretations of famous artworks such as Leonardo da Vinci's "Mona Lisa" and Egyptian sculptor Thutmose's "Bust of Nefertiti."
"Imitation of Life" will be on display at MSU throughout February 2019 as part of a series of events that MSU is planning for Black History Month. For more information, email MSU Society of African American Studies president Morgan Alexander at [email protected] or associate professor and interim director of African American Studies Don Shaffer at [email protected].
Millsaps College Theatre Takes Residence at Arts Center
Millsaps College announced in a Nov. 29 press conference that its College Theatre has earned the position of theater company in residence at the Arts Center of Mississippi (201 E. Pascagoula St.) in downtown Jackson.
Millsaps is partnering with the Greater Jackson Arts Council, which operates the Arts Center, to use space inside the building for theater classes, rehearsals and productions. The college's theater department will begin using the Arts Center in early 2019.
The Community Foundation of Mississippi, a philanthropic organization that works with charities in the state, also gave Millsaps a $250,000 grant through the John F. and Lucy Shackelford Charitable Fund to make renovations to the Arts Center as part of the program. The renovations will include the installation of a permanent art collection gallery and a community room.