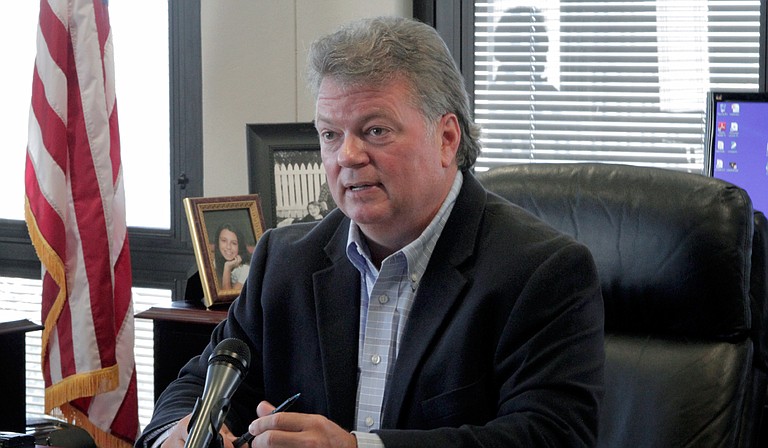 Tuesday, December 4, 2018
JACKSON, Miss. (AP) — Mississippi Attorney General Jim Hood's office says retired state employees may serve in the Legislature while continuing to receive their government pension, if certain conditions are met.
Hood's office issued a nonbinding legal opinion Thursday saying state retirees may still collect pension benefits while working in part-time government jobs, including in the state House or Senate.
The opinion appears to contradict a Mississippi Public Employees Retirement System regulation that says elected offices are "full-time positions" and people in those offices could not receive salaries and pension benefits simultaneously.
For decades, retired teachers and other retired state employees have abstained for running for legislative offices because of concerns about hurting themselves financially. The state has about 321,500 retired state government workers, according to the attorney general's office.
Nancy Loome, director of the public education advocacy group Parents' Campaign, said Monday that the attorney general's opinion is "game-changing." She said it could allow retired teachers and school administrators to serve in the Mississippi Legislature without taking a hit to the pocketbook.
"Many states recently saw a wave of teachers run successfully for their state legislatures to turn the tide on what they saw as repeated attacks on their public schools," Loome said in an email to supporters of the Parents' Campaign. "Qualifying season for Mississippi's 2019 Election begins next month. Do you know a retired educator who might consider running for office?"
All 122 seats in the Mississippi House and all 52 seats in the state Senate are up for election in the coming year, as are statewide, regional and county offices. Candidates' qualifying deadline is March 1.
Hood, a Democrat, has already announced that he is running for governor in 2019, when the job will be open because Republican Gov. Phil Bryant is limited to two terms and can't run again.
"Teachers and superintendents of education and people that worked in state government — they understand how state government works," Hood told The Associated Press in a phone interview Monday. "I think if those people run for office, we would have a better-educated Legislature."
The opinion from the attorney general's office was issued in response to Democratic state Sen. Sollie Norwood of Jackson, who previously worked for the Mississippi Department of Human Services.
The opinion says retired a state employee may still collect pension benefits if there is at least a 90-day gap between when the person retires and when he or she takes a part-time job with state government, including as a contract employee or as a legislator. The retiree may work no more than 20 hours a week and may be paid only a fraction of what he or she earned during full-time employment before retirement.