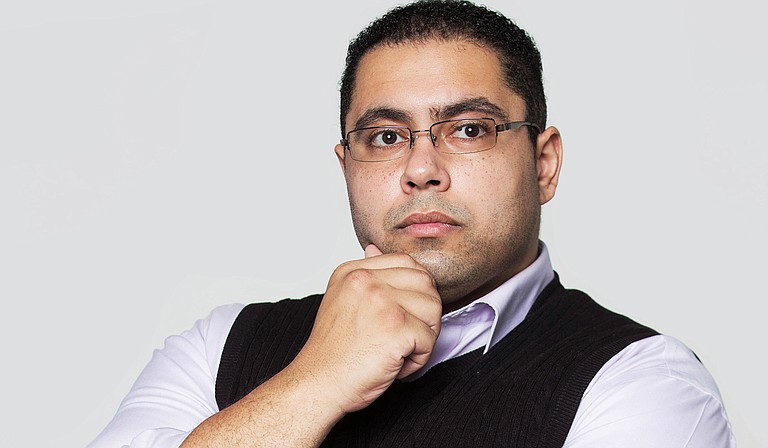 Tuesday, December 4, 2018
Foodboro, an online community for food and beverage startups and entrepreneurs, recently named Jackson-based EasyKale as Mississippi's representative on a list of must-watch startup companies in all 50 states.
Local scientist and entrepreneur Bilal Qizilbash co-founded EasyKale with Innovate Mississippi board member Rich Sun in December 2017.
The company focuses on research and development of kale products such as its namesake, EasyKale, which is made from dehydrated and powdered kale through a special process that preserves the nutritional quality while minimizing kale's bitter flavor profile, Qizilbash told the Jackson Free Press.
Kale is rich in vitamin K, which primarily promotes blood coagulation, and helps strengthen bones and deter certain kinds of diabetes and inflammation. The company is also researching the potential of kale to combat melanoma and other cancers.
"I am proud of our team here being given such a recognition," Qizilbash says. "We're working hard on both expanding locally and unveiling new products. We're currently developing a new type of kale powder, looking into ways to (improve) current products ... and getting EasyKale a Certified United States Department of Agriculture Organic designation. It's an honor to be able to represent our state in something like this, and I couldn't have done this alone."
The Mississippi Food Network elected Qizilbash to its board of directors in November 2018. He is also the founder of Draw a Smile, a nonprofit that does projects such as R U Hungry?, where Qizilbash and others feed homeless individuals at Smith Park on Fridays.
For more information on EasyKale, visit easykale.com. To learn more about R U Hungry? and the Draw a Smile Foundation, visit drawsmile.org or facebook.com/hungryur. Find Foodboro's full list of must-watch food and drink startups here.
Canopy Children's Solutions Opens Center of Excellence
Canopy Children's Solutions, a Jackson-based nonprofit that provides behavioral health, education and social services for children in Mississippi, will hold a ribbon-cutting ceremony with the Greater Jackson Chamber Partnership for its new Center of Excellence (1513 Lakeland Drive) on Wednesday, Dec. 5, at 10:30 a.m.
The Canopy Center of Excellence includes Canopy Behavioral Health Solutions, as well as Canopy Autism Solutions, which features an early intervention autism clinic. The center offers outpatient therapy, psychiatric care, medication management, and telehealth services for children and their families.
Canopy Children's Solutions opened in 1912 as Mississippi Children's Home Society and changed to its current name in 2016. Canopy serves all counties in the state through specialized education programs, therapeutic foster care, crisis solutions and shelters, family-reunification services and more.
For more information, visit mycanopy.org or call 800-388-6247.
Shrimp Basket Opens in Ridgeland
Seafood restaurant Shrimp Basket will open a new location at 836 E. County Line Road in Ridgeland on Friday, Dec. 7.
The first Shrimp Basket opened in Gulf Shores, Ala., in 1993. Today, there are more than 30 restaurants across Alabama, Florida, Mississippi, Georgia and Louisiana. The Ridgeland location is the third to open in Mississippi, with the other two located in Gulfport and Hattiesburg.
There will be a ribbon-cutting ceremony with the Ridgeland Chamber of Commerce in January 2019, district manager Kevin Bare told the Jackson Free Press.
Shrimp Basket's menu includes crab cakes, oysters, steamed shrimp, fried crab claws, popcorn shrimp, crawfish, mahi-mahi tacos, crab burgers, po' boys and more.
Shrimp Basket is open Sunday through Thursday from 11 a.m. to 9 p.m., and Friday and Saturday from 11 a.m. to 10 p.m. For more information, call 769-524-1814 or visit shrimpbasket.com.