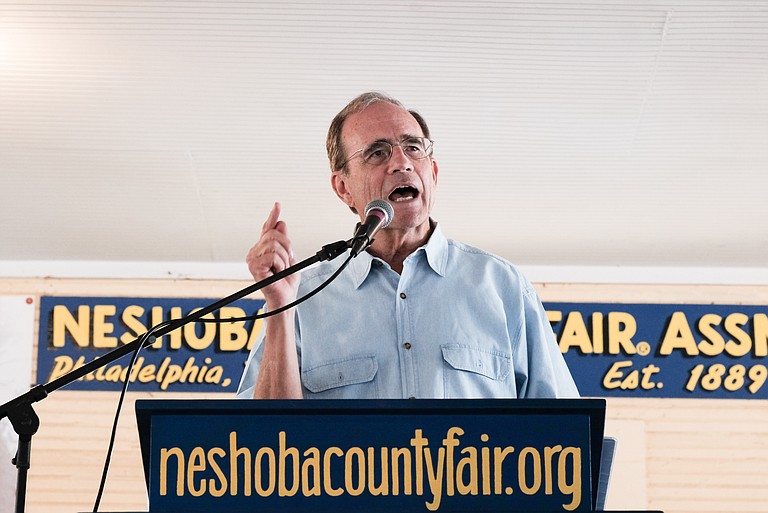 Wednesday, August 1, 2018
PHILADELPHIA, Miss. — Mississippi Secretary of State Delbert Hosemann drew boos from a crowd of supporters on Wednesday at the Neshoba County Fair in Philadelphia, Miss., when he announced he would not run for for re-election, but he quickly calmed them by teasing another possibility.
"I'm not running for secretary of state again," Hosemann said, "but I will be a little higher up on the ballot."
Without elaborating, Hosemann pivoted to issues he might campaign on, such as expanded broadband access across Mississippi and an emphasis on public education.
"We've got to provide a good education for children, and it's got to be as early as possible," Hosemann said.
"For Mississippi to succeed, public schools have to succeed. Education dollars have to be spent in the classroom so we can grow and nurture our most precious natural resource – our children."
Raising teacher pay, Hosemann said, is "a critical aspect of teaching that natural resource."
Freelance journalist Ashton Pittman covers politics and elections for the Jackson Free Press. Email him at [email protected]. Read more 2018 campaign coverage at jfp.ms/2018elections.