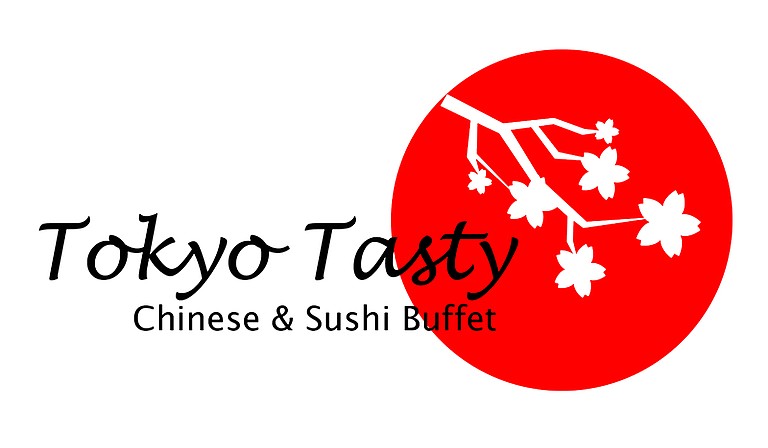 Asian fusion buffet Tokyo Tasty (1410 Old Square Road) recently opened inside the former location of the Cherokee Inn in Jackson, which closed in early 2015.
Tokyo Tasty's buffet features katsu chicken, baked whitefish, teriyaki beef, jalapeno chicken, shrimp and chicken tempura, sushi and more.
The restaurant's lunch buffet is available from 11 a.m. to 3 p.m. every day for $9.99, and the dinner buffet is available from 3:30 p.m. to 9:30 p.m. for $11.99 Monday through Thursday and $15.99 Friday through Sunday. The kids' buffet is $3.99 for lunch and $6.99 for dinner for ages 4 and 5, and $5.99 for lunch and $8.99 for dinner for ages 6 to 11. Tokyo Tasty also offers takeout for $5 per pound on weekdays and $6 per pound on weekends.
Tokyo Tasty is open from 11 a.m. to 9:30 p.m. Sunday through Monday. For more information, call 769-216-2420 or visit http://www.tokyotastybuffet.com/.
UnitedHealthcare and Alcorn Announce Result of Farm to Fork Initiative
UnitedHealthcare Community Plan of Mississippi and the Alcorn State University Extension Program recently announced the results of the Farm to Fork initiative, which the organizations started in 2012 to bring farm-fresh produce to food deserts, or areas with limited access to fresh food options, in Mississippi. The initiative allows members of the MississippiCAN health plan or Children's Health Insurance Program to pick up bags of fresh produce at no cost.
Farm to Fork provides assistance to people at risk of obesity, heart disease and certain cancers by encouraging them to eat healthier foods. The 2016 America's Health Rankings report puts Mississippi in 50th place in the nation for overall health, with more than 35 percent of the state's adults considered obese.
Since 2012, the Farm to Fork initiative has delivered nearly 64 tons of food statewide and has held more than 170 food distributions. The program has served more than 16,000 people throughout the state. UnitedHealthcare expanded the reach of Farm to Fork this year by setting up distribution sites at places in communities such as a church and fitness facility.
Produce distributions will take place through September this year, and a turkey giveaway will take place in November. Produce is available on a first-come, first-served basis. To learn more about Farm to Fork, visit http://bit.ly/2sHcJvr.
Innovate Mississippi Names Kopis Mobile a "Mississippi Startup Success Story"
Innovate Mississippi recently named Flowood-based technology startup Kopis Mobile, which recently received an investment from Innovate's Mississippi Seed Fund, as a "Mississippi Startup Success Story" The State Legislature established the fund, which Innovate manages, in 2007 to support the growth of technology startup companies and accelerate the state's economy and workforce.
Kopis Mobile launched in 2013 as a software and app-enabled equipment developer for the United States military, law enforcement and private security companies. Kopis applied for and received a $100,000 Mississippi Seed Fund investment in 2014 and later matched the investment with funds from accredited investors.
The Mississippi Seed Fund provides startups with pre-seed financing, product-development capital and more. Mississippi Seed Fund has given 31 awards to 25 startup companies since its founding for a total of $2.1 million in investments within the state.
For more information on the Mississippi Seed Fund and how to apply, contact Innovate Mississipi Investment Manager Clay Lewis at [email protected] or 601-960-3610. For more information on Kopis Mobile, visit kopismobile.com.
Elite Physical Therapy Opens in Pearl
Elite Physical Therapy recently opened a new outpatient physical therapy center in Pearl (3823 Highway 80 E., Suite 1100). It's the center's ninth location in the Jackson metro area and its 16th in Mississippi.
The center specializes in pre- and post-operative rehabilitation, spinal rehabilitation, orthopedics, outpatient physical therapy, athletic training, sports rehabilitation, and work and industry services.
Elite Physical Therapy is open from 8 a.m. to 5 p.m. Monday through Friday and Saturdays by appointment. Elite offers patient appointments within 24 hours of a referral. For more information, call 769-257-6194 or visit https://drayerpt.com/locations/pearl/.
MDHS Gives Grant to JSU for Summer Camps
The Mississippi Department of Human Services awarded Jackson State University's Division of Athletics a $952,500 grant to establish free summer camps on the main campus for 400 youths, along with professional development courses for adults.
JSU's programs will focus on assessing students' current cognitive skills, enriching reading and math skils, physical fitness and a special focus on combating obesity.
Campers will learn about healthy-eating options and will receive free breakfast, lunch and two snacks. Camp Session I will be from 8 a.m. to 5 p.m. July 10 through July 14, and Camp Session II will be from 8 a.m. to 5 p.m. July 17 through July 21. Both sessions will include JSU coaches, athletics trainers and medical staff members.
JSU will offer additional camps and services throughout the academic year. For more information, call 601-979-3410, 601-979-2291 or 601-979-1997. To register, visit https://epay.jsums.edu/C20107_ustores/web/product_detail.jsp?PRODUCTID=301.