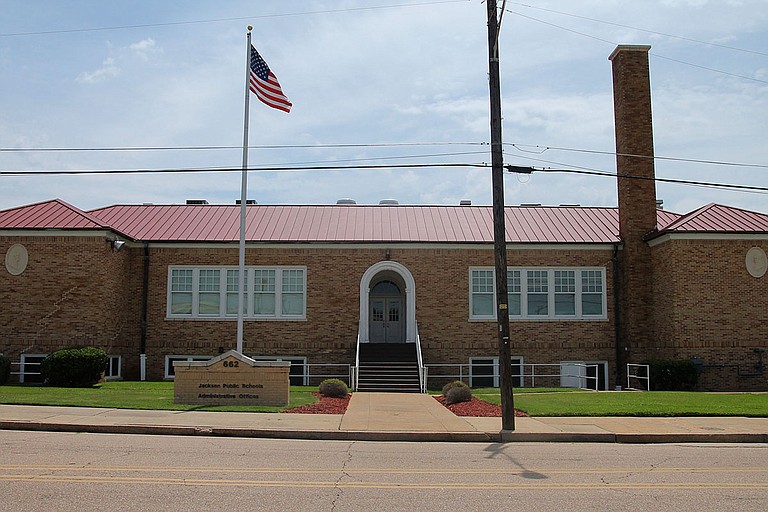 Wednesday, December 13, 2017
Jackson Public Schools needs certified teachers—fast. The state's second-largest district is on probation for violating 24 accreditation standards, despite averting a state takeover this fall. One of those standards, "Licensed Professional Staff," requires each school to have no more than 5 percent of the professional staff working outside their areas of endorsement.
Dr. William Merritt, the JPS executive director of school improvement, told the Better Together Commission on Nov. 30 about the district's need for certified staff: "As many of you are aware, we have a teacher shortage. That's not a Jackson Public Schools issue, it's a national issue."
"... In order to clear Standard 2, you must have 100 percent certified staff in place in every classroom for every child, so that will be one of the standards that will possibly pose a challenge," he told the Commission last month," he added.
The challenge is the time crunch because JPS will have to clear all their deficient standards by July 2018, when the new corrective action plan is supposed to be complete. There are approximately 288 teacher vacancies in the district, with 233 limited-service teachers filling those spots, the latest data from JPS show.
JPS contracted with the Bailey Education Group to help it work on the CAP, which is due to the Commission on School Accreditation in January. At the last meeting, Bailey contractor Ann Moore gave the JPS Board of Trustees a list of suggestions to get long-term substitute teachers and staff certified in a short period of time.
"Our first recommendation is to provide immediate and ongoing support for all long-term substitutes in the classrooms in the targeted areas," Moore said. "... Every classroom must have certified teacher or teacher support in all the targeted areas."
Moore said JPS should reach out to all of its external partners to help provide the necessary training for teachers that are not certified. She said the district could also look "to reassign all licensed personnel who are not serving in the classroom right now in targeted area classrooms and accomplish that by at least the first week of January to maximize your instructional support."
Sherwin Johnson, JPS' executive director of public and media relations, said in a statement to the Jackson Free Press that the number of JPS administrators who are certified to teach in classrooms was "not readily available." The Bailey Education Group suggests the district ask the Mississippi Department of Education for all available reading coaches and interventionists as well as to work with the W.K. Kellogg Foundation and the Barksdale Reading Institute to provide more support.
Moore also suggested that the district use technology to record quality classroom teachers and use them as models for the long-term substitutes. Bailey contractors invited board members to sit in on a session with them and JPS staff members, called "standard leaders," who monitor the district's compliance with standards.
JPS is not the only school district on probation due to teacher shortages. Thirteen school districts, including JPS, do not meet the "Licensed Professional Staff" standard. Eight of those districts are in the Delta. Research from Mississippi State researchers Kenneth Anthony, Dana Franz and Devon Brenner looked at what predicts teacher shortages in the state.
"According to the model, the teacher shortage in Mississippi is a function of race, geography, and local funding, however, race accounts four times more than geography when attempting to predict teacher shortages," their study concludes.
Their research shows that the teacher shortages statewide are generally clustered in the Delta. Mississippi Institutions of Higher Learning Commissioner Glenn Boyce stepped out of the higher education ring earlier this month, when he acknowledged the teacher shortage in the state at the Stennis Capitol Press Forum.
"One of my major concerns as an industry that we need to do something about ... is teachers. That's a discussion for another day, but we absolutely have a serious, serious teacher crisis going on in the state of Mississippi," Boyce said, after spending 30 minutes discussing the importance of investing in higher education.
"(The shortage) needs to be looked at very, very carefully, researched, and we need to do something about it because everything I just said will become a moot point unless we can fix that shortage," he said.
Mayor Chokwe A. Lumumba mentioned plans to create a teacher's village this fall, but JPS will need more than 200 certified teachers during 2018, before July, in order to clear the standard.
Email reporter Arielle Dreher at [email protected].