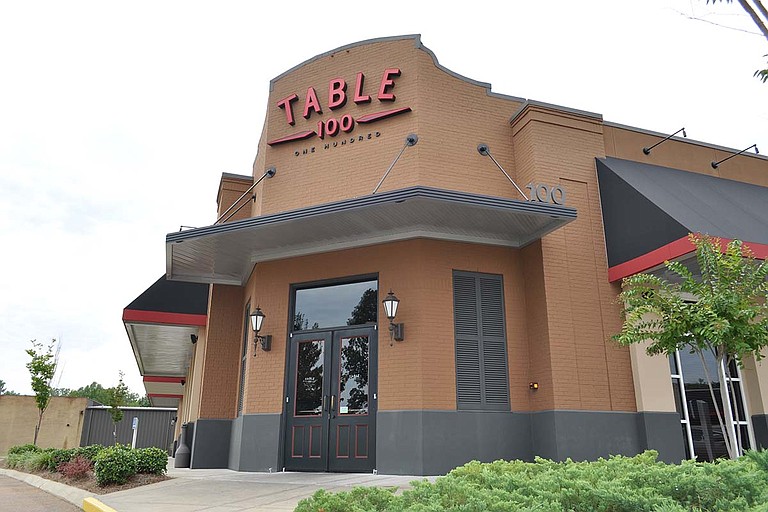 Tuesday, December 12, 2017
JACKSON — Table 100 recently named Payton Warren, who once served as chef de cuisine under previous Executive Chef Mike Romhild, as the restaurant's new executive chef. Warren will be in charge of all food-and-beverage operations at Table 100 (100 Ridge Way, Flowood), along with catering and banquet operations.
Warren is Brandon native who first learned to cook from his mother when he was 9. He began working in the Jackson restaurant scene as a busboy and waiter, and later as a line cook while studying culinary arts at Hinds Community College in Pearl.
In the past, Warren has served as the sous chef at the now-closed Julep Restaurant and Biaggi's Ristorante Italiano, and as the executive chef at Broad Street Baking Company. Warren worked as chef de cuisine at Table 100 from 2011 to 2014, when he took a job as chef de cuisine at Seafood R'evolution.
For more information, visit tableonehundred.com or find the restaurant on Facebook.
Estelle Wine Bar Hosting Brunch with Santa
Estelle Wine Bar & Bistro, which opened inside the Westin Jackson hotel (407 S. Congress St.) in August, is hosting a holiday event called "Brunch with Santa" on Sunday, Dec. 17, from 11 a.m. to 3 p.m. Patrons will be able to enjoy a southern holiday brunch while visiting and taking photos with Santa.
"Brunch with" Santa will feature Estelle's normal brunch menu along with sugar cookies and bottomless "brunch-tails" such as mimosas and bloody Marys for $17 per person. The brunch menu includes an omelet of the day, buttermilk biscuits, fried-chicken biscuits, eggs Benedict, corned beef hash, steak and eggs, pancakes, shrimp and grits, chicken and waffles, and more.
For more information, visit estellejackson.com or call 769-235-8400.
Fine & Dandy Holds Grand Opening, Debuts New Dishes
Fine & Dandy, a restaurant located next to the District Green inside the District at Eastover (100 District Blvd.), held its grand opening on Monday, Dec. 11. Ray-Scott Miller, president of Miller Hospitality, is the owner, and Jesse Houston, who has previously worked at Parlor Market and Saltine Restaurant, is the executive chef.
Houston, a Dallas native and James Beard Award semi-finalist, has prepared a menu featuring items such as a signature burger made from house ground brisket, short rib and chuck on a special "Brotato Bun," a soft potato bun that Fine & Dandy pastry chef Amy Henderson.
Other signature items include Houston's "B&B Dill Pickles;" the Cap'n Catfish sandwich, made with Simmons Delacata catfish filet crusted in Cap'n Crunch cereal and served with country captain sauce, pickled raisins and onions; the Caesar-San, an Asian-style Caesar salad with romaine, pecorino, ramen egg, sesame croutons, katsuobushi (fish flakes) and ginger-togarashi (chili pepper) dressing; and sweet potato-and-turnip-green gumbo with Delta Blues Rice, okra seed oil and andouille croutons.
Fine & Dandy's menu also features "The Worst Ribs in Town" and "Tater Tots We Didn't Make," made with frozen tater tots topped with truffled creme fraiche "ranch," salmon caviar, pickled shallots, cucumber, dill and basil.
Fine & Dandy is open Monday through Thursday from 11 a.m. to 10 p.m., Friday through Saturday from 11 a.m. to 11 p.m., and Sundays from 11 a.m. to 9 p.m. For more information, call 601-202-5050, visit eatdandy.com or find the restaurant on Facebook.
Innovate Mississippi Receives Grant for Coding Academies
On Tuesday, Dec. 12, Innovate Mississippi announced that the W.K. Kellogg Foundation gave the organization a three-year, $1-million grant to grow its Jackson-based Mississippi Coding Academies from one academy to four over the next three years.
Mississippi Coding Academies is a joint effort between Innovate Mississippi and the Mississippi Development Authority, with support from the Mississippi Community College Board, Hinds Community College, East Mississippi Community College and the Mississippi Works initiative. The organization held its inaugural class on Oct. 23, which featured 19 post-secondary students beginning an 11-month course on high-demand computer-coding skills.
The release says the Kellogg grant will cover about one-third of the Academies' operating expenses, with private-sector funding matching the amount in the second and third years. Another coding academy based in Columbus also launched in December this year with support from the Columbus Municipal School District.
For more information or to apply for Mississippi Coding Academies, visit mscoding.org.