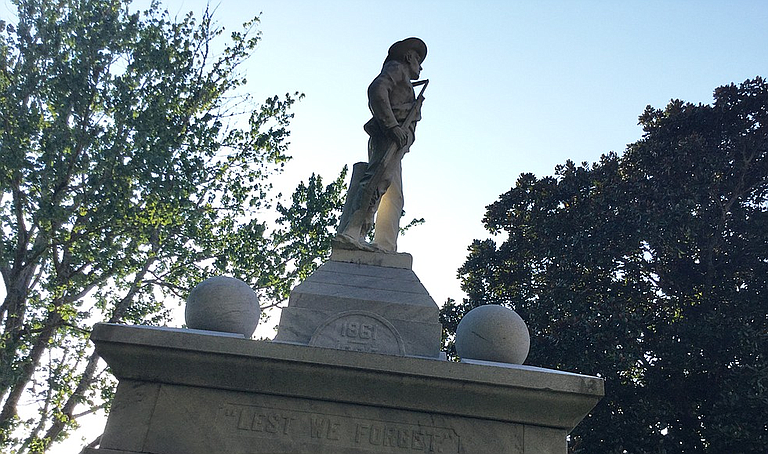 Thursday, August 24, 2017
MCCOMB, Miss. (AP) — A century-old Confederate monument could be moved from a city hall in Mississippi.
Black members of the McComb city board say the monument should be moved elsewhere. The mayor, who is white, says he agrees.
McComb has a 66 percent black population. The city board has three black and three white members.
If there is a tie vote on moving the monument, it would be broken by Mayor Whitney Rawlings.
The Enterprise-Journal reports Rawlings said at a public meeting Tuesday that he supports moving the statue but a site must be found.
Elsewhere in Mississippi, supervisors say they could consider moving a Confederate monument from outside the Attala County Courthouse.
The discussions come amid national debate over the public display of Confederate symbols.