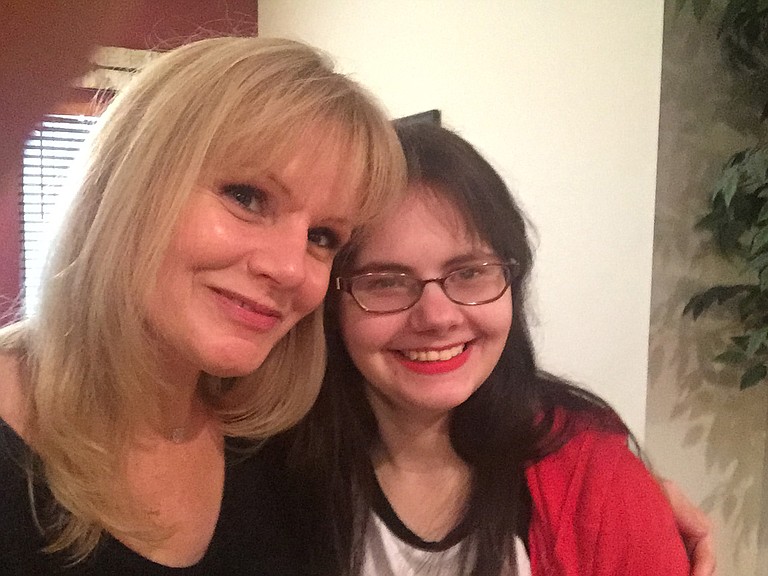 Wednesday, November 9, 2016
JACKSON — For Angela Douglas, the realities of autism are all around her at work and at home. As an advocate at Disability Rights Mississippi in Gulfport, Douglas works with parents whose children need special education. She helps children who are eligible apply to receive their Individualized Education Plan and then get the right services once they have the plan, which requires the public-school district to provide treatment.
Many of those children have autism, a neurobiological disorder that impedes a person's ability to communicate and socially relate to others. A person with the disorder typically likes to keep rigid routines and repeated behaviors, and can struggle to understand implied context and often thinks in the most logical, literal sense.
There is no official cure for autism, but early intervention with therapy can help those with the disorder to more easily adapt to their environment and improve their learning and reasoning skills.
Douglas not only advocates for children with autism but also learned about the condition while raising her daughter, Mikayla Rogers, who has the disorder. Douglas said she consistently took her daughter to therapy when she was younger to work on certain behaviors and social skills.
That was almost two decades ago, however, and applied behavior analysis, or ABA, was not as common a practice to treat autism. In 1999, the U.S. Surgeon General named ABA as a best practice, and today the Mississippi Autism Board is working to license ABA certified therapists in the state.
The goal of ABA treatment is to use positive and intensive reinforcement and interventions to improve behaviors of those diagnosed with autism. This treatment is most effective when young children diagnosed between the ages of 2 and 6 receive it for 20 to 40 hours per week.
Douglas said she wishes ABA treatment had been an option when she was raising her daughter because it helps kids with autism address one of the biggest hurdles of their disorder: behavior.
"If they don't have their behaviors in check, they aren't going to be successful socially and academically, but they need those skills very early on to cope with their behaviors," Douglas told the Jackson Free Press.
The goal of ABA is to intervene at an early age to help young children with autism work on behavior in order learn how to communicate, interact and engage socially with those around them once they get into a bigger setting, like school.
Prevalent, But Few Solutions
Dr. James Moore is the director of ABA training in the master's program at the University of Southern Mississippi. He also serves as the chairman of the state's autism board. Moore estimates that 10,000 to 11,000 children in the state are autistic. There are only 29 licensed behavior analysts in the state, however.
"This is not just a problem in Mississippi; it's a problem everywhere," Moore said. "The expertise is really needed in identifying the problem for a treatment plan."
Mississippians with autism can see psychologists or therapists for treatment for the disorder, too, but ABA requires a specific certification, and USM just started its program in 2015. Douglas said most therapists she knew used to go to Florida to get their ABA certifications.
The treatment strategy for most children with autism in the state should be a part of their individualized education plans, or IEP. While not all students in the state with autism qualify for an IEP, Douglas said a lot of children do.
"I've seen it go both ways," she said. "It kind of depends on the school district, and just because a child has autism doesn't mean they'll qualify for the special-education services."
Moore says that both insurance companies and the State of Mississippi reacted slowly to accepting ABA as a new form of treatment for those on the autism spectrum. When insurance companies were not covering ABA services for families with autistic children, advocates in other states went to their state legislatures.
In Mississippi, then-Gov. Haley Barbour created a task force in 2007 to "review the best practices of other states" instead of passing a law to force insurance companies to cover ABA.
The task force submitted a detailed report to the governor at the end of 2007. The report called on the Legislature to pass laws pertaining to insurance compliance as well as suggesting early intervention and educational remedies to the state's problem. 
 The 2007 report estimated that of the state's 809,000 children (age 3-21) at the time, almost 5,000 children would be somewhere on the autism spectrum. At the time the report came out, however, that number was only 965.
"Mississippi has difficulty in clearly delineating the prevalence of cases of ASD (autism spectrum disorder) and the incidence of ASD ... there is clearly an under-identification of cases of ASD in our state," the 2007 report says.
An Insurance Fail
Families seeking treatment for their children before they reached the classroom could not be reimbursed through their health insurance at that time.
"Our state needs to provide these children with the proper therapy," one parent comments in the report. "If they provide them the right therapy, these children can get better. So, Mississippi can either pay now and get them therapy or they can pay a lot more later for long-term care. The latter just does not make sense."
Upon the report's release, nothing happened legislatively, at least. In 2014, Moore says he received a call from Secretary of State Delbert Hosemann. Hosemann's grandson was recently diagnosed with autism, Moore said, and he wanted to do something about it. With that political nudge, House Bill 885 passed in the 2015 Legislature, which requires all health-insurance policies in the state to provide coverage for the screening, diagnosis and treatment of autism. The bill also formed the state's autism board, now tasked with licensing and tracking ABA certifications throughout the state.
Despite the recent progress, Douglas said much work is ahead.
"Medicaid (still) doesn't cover it (autism treatment)," Douglas said. "I can't find an ABA therapist right now south of Jackson that will take Medicaid—and it's not just Medicaid, it's the United Healthcare plans, (and) other plans, aren't covering it, and they're supposed to be."
The state's Division of Medicaid is in the process of amending its approved services to include ABA as an "Autism Spectrum Disorder Service." If the Centers for Medicare and Medicaid Services approves the amendment, on Jan. 1, 2017, ABA and other autism spectrum disorder services will be available for those with Medicaid. The state's amendment is open to public comment until Nov. 16.