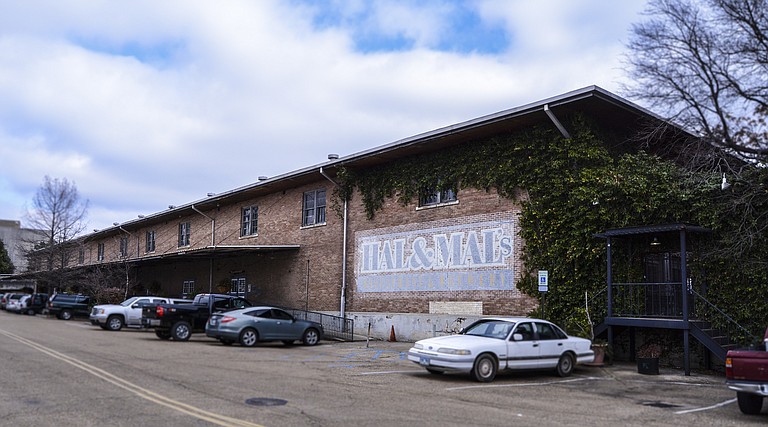 Wednesday, December 2, 2015
Malcolm White, a co-founder and owner of Hal & Mal's, is threatening to move his iconic downtown restaurant and concert venue if it remains excluded from receiving so-called resort status.
"I think it's an ass backwards way to go about something that should be strategic and thoughtful and comprehensive and inclusive. I think it's very piecemeal, helter-skelter, unorganized and doesn't include everybody that needs to be included," White told the Jackson Free Press today.
On Dec. 1, the Jackson City Council approved a plan to establish a new downtown entertainment district and so-called resort area. State law permits certain establishments with resort status to remain open 24 hours a day and allow establishments to sell alcohol without 25 percent of sales coming from food.
After some city council members opposed to an earlier version of the proposal because longtime restaurants, including Hal & Mal's, would not benefit, a new plan emerged to keep the entertainment district but to grant resort status only to the new Cathead Distillery on South Farish Street.

"We're in conversations with Johnny T's and Hal & Mal's and the other potential people so that we can get them to get the necessary letters," Mike Davis, the City's economic-development manager, told council members, referring to a provision of state law that requires applicants for qualified resort status to collect "endorsement letters" from area civic clubs.
Specifically, Davis said applicants would need letters of support from nearby churches; St. Alexis Episcopal is a third of a mile south of Hal & Mal's. With the letters, Davis said other establishments would be eligible "on the next go around" of applications for resort-area applications.
White said a story on the Jackson Free Press' website Tuesday was the first time he'd heard about needing letters from the church and that none of his employees had met with City officials. Shelia Byrd, a spokeswoman for Mayor Tony Yarber, said Davis spoke with a representative of Hal & Mal's but did not make contact with White; Byrd did not know the name of the representative with whom Davis met.
The new entertainment area would roughly encompass an east-to-west span from Mill Street to Lamar Street and Pearl Street to South Street. The plan, Davis said, would also pull in One Jackson Place, an office building on Capitol Street, as well as an area near East Silas Brown Street near The South, a popular event space downtown.
White said although the restaurant has not advocated for resort status, he believes all downtown bars and restaurants should be able to participate to keep the playing field level.
"If the city is going to expand on resort status they need to include everybody who wants to be in that business," White said. "It's not just about Hal & Mal's and Cathead. It's about (Underground) 119, and it's about The South and all these other places."
Yarber said this week that the City had a better chance of success with a more modest proposal.
Late last night, White posted an Oct. 20 JFP story and threatened to relocate if Hal & Mal's is not included in the resort plan.
"I feel certain we can find a place to do business where we would be appreciated and included in progressive plans for the future," White wrote.
Asked if he was serious about following through, White said Hal & Mal's is always assessing its future to develop a long-term strategy.
"Do you want to spend 30 more years in a place where you're reading about your business in the paper and hearing about your business on the news in conversations you've never been in?" White asked. "It just makes you kind of squeamish about who your partners are."