Tuesday, November 25, 2014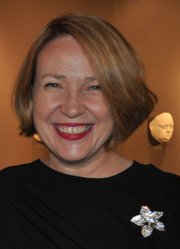 I've been thinking a whole lot about my stepdaddy this football season. In fact, David Rae Morris and I have been talking on Facebook a great deal about our fathers throughout this dream season for Mississippi State (my team) and Ole Miss (his team). The upshot is that David Rae and I both really wish our dads were here to witness this magical season—one in which both teams have helped take a lot of glory away from the usual football powerhouses and captured the country's imagination.
My dad was a fanatical sports fan. Back before sports channels proliferated, making about any game you want to see available on cable, my dad would watch any sports event he could find on TV. I would walk in and find him watching bowling and even golf (which bored us both to tears) when he couldn't find anything else to help scratch his itch.
He never had children of his own, so I was the closest he got to a son to share his sports obsession. He came into my life when I was in fourth grade and set about turning me into a sports fan. Football and basketball were our obsessions. He loved going to high-school games and would get so frustrated by a local player not living up to his, or her, potential. (He was a huge fan of girls' basketball, too; I hate he missed the WNBA era.)
Daddy had teams he didn't like, but he glowed with pride over any Mississippi team that was stepping up and shining. He drove to games all over the state and not just those by my Neshoba Central. He'd yell and kick the proverbial dirt; call him a super-fan.
Most importantly, he taught me to love sports and to understand it. At first, the guys in homeroom looked at me like I was crazy when I joined into their sports talk and then invited me when it turned out I always knew the scores, as the other girls glared.
My dad and I both loved the New Orleans Saints, and bemoaned their long period in the dungeon. Every time he referred to them, it was "them-damned-Saints," a phrase I've revived this year as I've watched them lose their team spirit and will to win. (I blame the coaches; my partner Todd blames that damned cushy West Virginia training camp: "They should train in the heat of Jackson!" he proclaims several times a week.)
Daddy would have been ecstatic to watch the Saints' Superbowl season and then dog-cussed them (as have I) for that God-forsaken bounty scandal, which is squarely their fault, regardless of Whodat spin.
And this football season? I can't even conjure what it would be like. Daddy would have set up a vigil in our guest room by now, heading out every Saturday morning to buy really unhealthy food, including the sweets he-the-diabetic could never give up. It's all we'd hear about. He would be proud, and he would be frenetic. I so hate that it is an experience he will never have and that Todd and I (and my friends David Rae and his stepmom JoAnne and so many others) can't share this crazy, wonderful, stressful time with him.
I feel similarly about Willie Morris, David Rae's dad. A long-time fan of Willie and his books, I remember sitting in a sublet loft in New York's Soho and hearing that he had died, far too young. I'd always dreamed of meeting Willie, witnessing his infamous shenanigans for myself and talking to him about the frustrations of being a southern writer up north and that "North Toward Home," here-or-there dilemma so many of us southerners reckon with.
As luck would have it, I met JoAnne, Spit McGee and then David Rae and his fabulous wife, Susanne, not long after returning to Mississippi, became friends with all of them, and now feel like I know Willie through their eyes and stories. That means that I appreciate him more now than ever. And I honestly will never forget quietly watching "My Dog Skip" with them one holiday. Just imagine the honor of your work becoming a perennial, adored family film.
In many ways, the book by Willie that touched me most, or at least most personally, was "The Courting of Marcus Dupree," which published in 1983, the year I graduated from Mississippi State.
The book was about a remarkable black football player in my hometown, born a month before local Klansmen and law enforcement killed James Chaney, Andrew Goodman and Michael Schwerner due to their work to end racial segregation, improve public education and help black Mississippians gain the right to vote.
Willie didn't shy away from race in the book, intermingling the remarkable Cinderella story of Dupree, including hero worship of him by all races, with the tragic story of race in Mississippi and, thus, America. Willie understood (and loved) Mississippi in all of our complexities, and he told the story as only he could—as an honest hero's journey.
My stepdad was one of those fans who traveled to games near and far to watch Dupree run the ball, even though he played for our cross-town rival, Philadelphia High School. He knew special when he saw it.
I was in the Neshoba Central band and couldn't go with him to those games and, to be honest, a lot of it happened when Daddy's drinking and resulting drama were causing intense turmoil for our family, so I might not have gone anyway.
His face filled with awe, Daddy later told me stories of high-school players, many of them white, scrambling for a piece of Dupree's tear-away jerseys.
Meantime, back at my school, the gray-haired school board didn't want five black players on the basketball court at the same time; "always play a white one!" they told my beleaguered (and wonderful) school principal James Hardy. (That was one of many truths Mr. Hardy related to me in one-on-one conversations so I would know and maybe tell people one day, I guess. I now know it was mentoring of the highest order.)
I honestly don't know, if it weren't for sports, if Mississippi would have made it as far as we have so far on "the race question," as bigots used to call it. And sometimes it feels as if the nation, or much of it, is coming backward to meet us on our journey instead of helping pull us even farther ahead.
But I do know that, as Willie has written about so beautifully and my non-college-educated sports-nut stepdaddy seemed to innately get, sports are part of the bridge to a new state for us, something we can all invest in. No small part of that is learning to believe that we can win and be great—something no small number of Mississippians struggles with, perhaps due to self-hatred, self-doubt and/or defensiveness over our history.
Believe this, though: Nothing could please me more than David Rae and his daddy, and my stepdad and me, and those we love the most, gathering this Saturday and talking smack, and yelling, and hugging, and cussing during a very special Egg Bowl. Those daddies will be there with us all in spirit, and I mean that literally.
This is our state—all of ours'. We may love her, and we may hate her, often all at once. But it's our Mississippi, damn it.
Hail state, y'all.