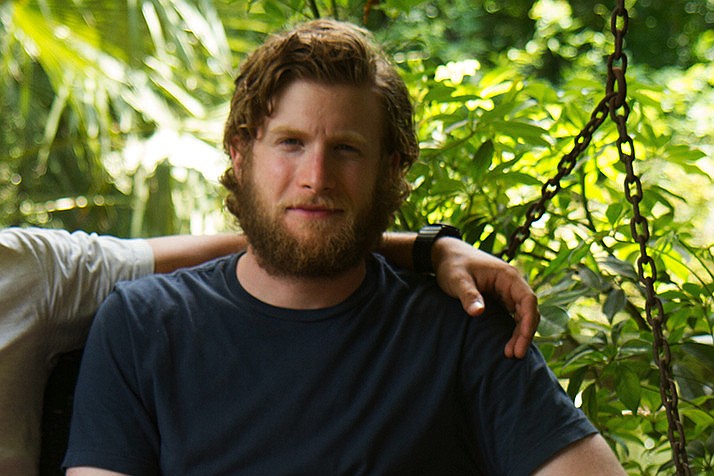 New York filmmaker Bryan Reisberg recently launched a Kickstarter campaign to put the finishing touches on his debut movie, "Big Significant Things," the majority of which he filmed in Mississippi.
Reisberg, 25, said filmmaking was not something he grew up doing. His interest in the field came later, during his time at Walt Whitman High School in his birthplace of Bethesda, Md.
In high school, Reisberg joined a student-run video news program called Whitman Shorts. The group researched and shot news segments over a month and aired them to the school during homeroom at the end of that month. The program included a news section and a sports section about the school athletic teams that Reisberg described as being made up of "joke-y, fun video segments one person put together." Reisberg started working on that section at 15, and the summer after his sophomore year, he entered a two-week filmmaking program at American University.
"They basically gave you editing software and a camera, and just let you do your own thing for two weeks," Reisberg said. "I made a short film and enjoyed doing it, and after that I decided to go to film school. From there I started learning the history of filmmaking, developed a love of the craft and really got into it."
Reisberg moved to New York City after graduating from Walt Whitman High in 2006 and began attending New York University's Tisch School of the Arts. He graduated early in 2009 after just three years of film school.
The script for "Big Significant Things" came together out of daydreams of adventures Reisberg saw in some of his favorite films, such as "Five Easy Pieces," "Last Picture Show," "The Landlord" and "Shampoo," as well as the works of Billy Wilder and Alexander Payne. The plot centers around a young man who is in the midst of moving across the country with his girlfriend. He tells her he has to take a "work trip," and drives to the South to see a number of big roadside attractions. The story reflects Reisberg's desire to take some time to set aside daily concerns and go on a spontaneous adventure.
When Reisberg wrote "Big Significant Things," he was living in New York with his girlfriend/fiancee, and he described it as a time when "there was nothing particularly crazy going on." Reisberg also said there "hadn't been anything particularly crazy about his upbringing" in Maryland, either.
"Nowadays, things aren't like they were in the '60s and '70s, when people could just run off on a romantic adventure and forget about obligations for a while," Reisberg said. "I would have these daydreams, and they got me stressed out about student loans and other obligations preventing me from having one of those romantic adventures like in my favorite '60s and '70s movies. Movies from that time are my favorites. It was the golden age of American cinema, in my opinion. There was a lot to run away from or fight for back then, and it produced a lot of great films."
Andrew Corkin, Reisberg's production partner who owns a company called Uncorked Productions, helped him get his project financed after Reisberg finished the script. Corkin had been working with Reisberg since the two of them met at Tisch in 2008. Within eight months, one of Corkin's contacts, a company called Heretic Films, took an interest in Reisberg's project and provided the means to get started. However, another recent development has also helped significantly to draw attention to Reisberg's film: the casting of Harry Lloyd, whose recent projects include a part in HBO's hit show "Game of Thrones."
"Once the script was done and the project was financed, I started talking to Harry, who I'd met through the casting of a previous project of his," Reisberg said. "I met him in New York and grabbed a beer with him to talk about my movie. I showed him the script, and he liked it and wanted to be part of it."
For "Big Significant Things," Reisberg's crew shot in Mississippi for 18 days, then filmed for a day in Rosehill, N.C., before finishing up with two days of shooting in Roanoke, Va. One of the major factors in Reisberg's decision to film in Mississippi was the diversity of the landscape, from the Gulf Coast to the delta. The film's script required a great deal of driving, but driving all over the South for a low-budget production was not feasible. Reisberg worked closely with the Mississippi Film Office to scout out locations that would provide a vast amount of flexible scenery for filming.
"People spend lots of money making sets look like places that already exist in Mississippi," Reisberg said. "I also wanted to film in the South because I knew it had such a rich history that someone from a northern state like me wouldn't know about. I thought filming in the South would be a great opportunity to explore the unknown, and I also wanted to create an inherently American film inhabited by real Americans."
As of right now, Reisberg's Kickstarter campaign has raised $11,186 out of its $11,500 goal with eight days left to go. To see the list of prizes available for contributors and to contribute yourself, find the Kickstarter campaign here. You can also check out the Big Significant Things website for information on the film itself.