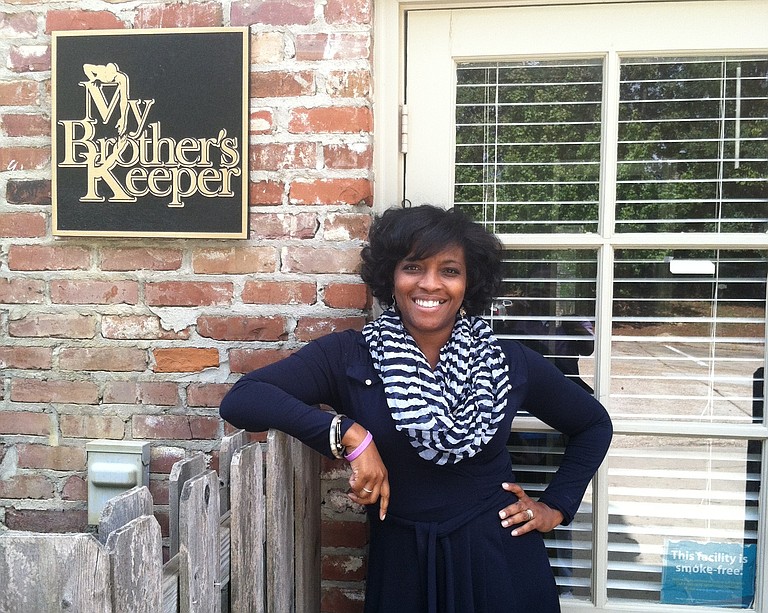 Deja Abdul-Haqq—environmental and policy manager at My Brother's Keeper, Inc.—is devoted to addressing health and nutritional disparities in Mississippi.
A Jackson resident and graduate of Jackson State University, where she majored in communications, Abdul-Haqq's interests brought her to MBK in 2010.
"When I first joined My Brother's Keeper three years ago, the director offered me a position doing national work, but I told her I didn't want to work outside the state because of the amount of disparities we have right here," she said.
My Brother's Keeper, founded in 1998, is dedicated to reducing health disparities in the nation's most underserved communities. The organization initially focused on HIV education and prevention, but eventually it branched out to address cancer, nutritional problems and other health issues.
In Mississippi, MBK sponsors the Jump Start Jackson initiative and the Jump Start Jackson Farmer's Market, which Abdul-Haqq manages. The initiative and market are intended to reduce obesity by increasing access to fresh and healthy foods.
"We first started up the farmers market because Mississippi is a 'food desert,'" Abdul-Haqq said. "Certain areas, like Fondren, have a surplus of access to healthy, fresh food because of stores like Rainbow Whole Foods and McDade's Market. In other areas, like southwest Jackson, there is less locally available healthy food and residents can't travel far to get to better food markets. Jump Start helps by getting local farmers' products to these residents and building a more robust relationship between them."
The Jump Start Farmers Market was originally located at Battlefield Park, but moved to Lake Hico Park (4801 Watkins Drive) in August this year. The walking trail there brings many health-conscious people to the area, who spread awareness of the market. Every weekend, farmers bring in seasonal vegetables such as kale and collard greens as well as local products like honey. Local artists and artisans also sell their products at the market. All farmers in the Jump Start initiative live within a 100-mile radius of Jackson.
Abdul-Haqq hopes that having more options will help people in Mississippi make better food decisions.
"All of MBK's initiatives are focused on getting people to change their minds on what they deserve and getting them the tools they need to get it," Abdul-Haqq said. "Being healthy should not be a privilege."
Abdul-Haqq and her husband, Sabir Abdul-Haqq have three sons: Ishmael, 15; Collin, 9; and Quddus, 3. In addition to her work with MBK, Abdul-Haqq is greatly involved with the Fondren Theater Workshop.
The Jump Start Farmers Market is open every Saturday from 8 a.m. to noon during the growing season, which typically begins around March and ends around the start of November. For information call MBK at 601-898-0000 or visit the Jump Start Facebook page.