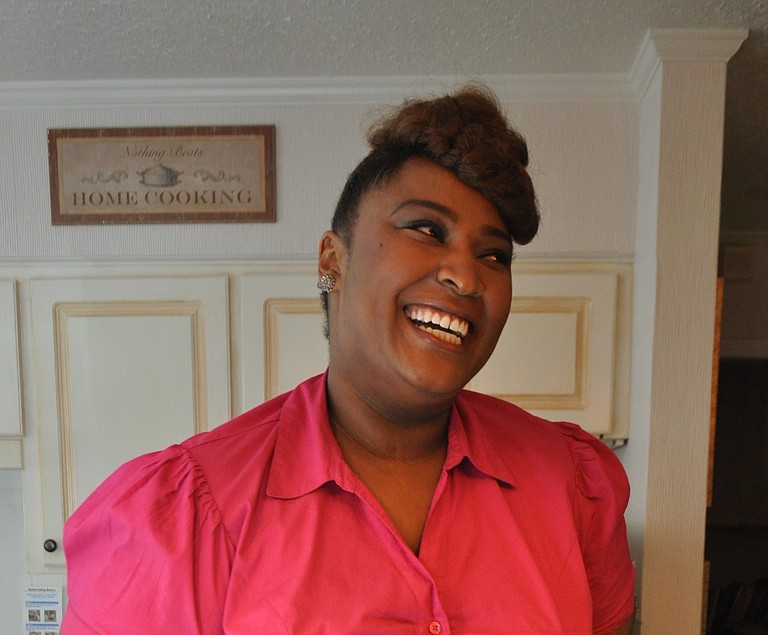 Originally published October 4, 2012 at 3:23 p.m., updated October 4, 2012 at 3:32 p.m.
When Jackson real-estate impresario Amia Edwards gets ready to tailgate before the game, she usually whips up a smorgasbord of intercontinental cuisine. Almost all these traditional dishes have her own added twist because that's just who she is—a multi-hyphenated professional with a love of melding exotic ingredients. Edwards, who has not had any formal culinary training, is a self-professed food artist. Her meals are prepared with affection for turning a simple idea into a glamorous dish for the taste buds.
One afternoon, she decided to change up the classic and casual nacho by adding some seafood and traditional Middle Eastern spices. She came up with nachos dosed with crabmeat and cumin, but perfected it to Amia's Crab Nachos. "I didn't grow up learning how to cook," Edwards says. "As I got older, I started playing with different ingredients and fancied-up traditional dishes. I went through lots of trial and error to come up with my own perfection."
For the extra wow factor, Edwards suggests adding cooked deveined shrimp and mixing tortilla chips with blue corn chips for a colorful fare. This pick-up-with-your-finger dish is perfect for a tailgate party or any friendly gathering because it's easy to make and easy to eat.
Cooking has been reported to be therapeutic for some, and for Edwards that was the case: therapy for the struggles of everyday living. Over the years, she developed a love affair with cooking. "I learned a lot from the kitchen," she says. "There were a lot of recipes that didn't work. It wasn't just about cooking." Her meals are prepared with a careful liberation of her love for life. When she's not busy marketing homes in the Jackson metro area under her own agency, Amia Edwards Realty, or teaching credit counseling classes, you can find her perfecting traditional dishes in the kitchen of her south Jackson home.
Amia's Crab Nachos
This one is a hit for any tailgate party!
Ingredients:
2 tablespoons butter/margarine
2 tablespoons all-purpose flour
1 cup milk
1 teaspoon minced garlic
1/2 teaspoon salt
1/4 teaspoon cumin
1/4 teaspoon red pepper
2 6-ounce cans white crabmeat
• Optional: 1 pound cooked deveined shrimp
1 11-ounce can Mexican style corn
1 4-ounce can diced green chilies or jalapenos
1 package shredded Monterrey Jack cheese
1 bag tortilla and/or blue corn chips
In a medium saucepan over medium heat, melt butter and sauté garlic. Add flour and milk and stir until mixture thickens. Stirring constantly, mix in cheese (make sure to leave some for garnish), salt and other seasonings. Continue to cook and stir until cheese has melted. Drain and add crabmeat and half can of green chilies. Stir until all ingredients are well blended.
Pour cheese sauce over chips of your choice. If you really want to bring the wow, mix tortilla and blue corn chips. Garnish with corn, peppers and leftover cheese.