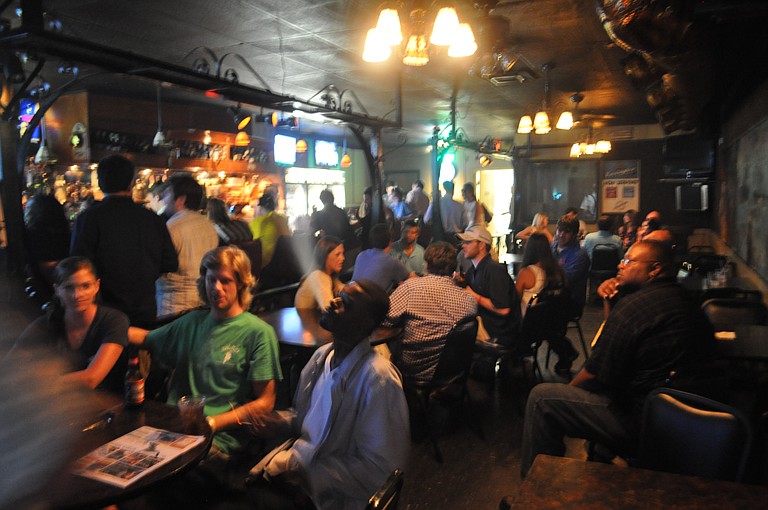 Wednesday, November 21, 2012
Between State Street and Hal & Mal's sits a staple in the city's nightlife. Martin's has been on the Jackson scene since 1953, when Martin Lassiter opened it as a breakfast and lunch restaurant at the corner of Silas Brown and State streets.
In 1973, Lassiter moved the restaurant and added a bar, but not the typical late-night establishment. In those days, Martin's closed at 8:30 p.m. In 1976, Calvin Stodghill began frequenting Martin's on a regular basis and soon became close friends with Lassiter.
In 1984, Martin's made its final move to its current location on State Street. In the 1990s, Lassiter became ill with cancer and sold Martin's to Stodghill.
"They had a real special bond," Joseph Stodghill. Calvin's son and the current owner of Martin's, told the JFP. "It was important to Martin that he left it somebody that was going to kind of keep it going."
Calvin Stodghill ran Martin's until he died Aug. 19 of this year. Since then, Joseph has taken the reins and is keeping Martin's on the successful track his father passed down to him.
Since 1998, Martin's has been one of the city's most popular music venues. Patrons will find live bands at Martin's between one and three nights a week performing a variety of music from roots like blues and bluegrass, to rock and electronic dance music. It also hosts football-centered nights Mondays and Thursdays, ladies' night on Thursday and a shrimp boil on Tuesdays.
Joseph Stodghill said he runs the business during the day, leaving live music up to booking agent Chris Rybolt and the cooking to his aunt Nancy Sulser and former Army cook Tony Reynolds. Great workers like the employees at Martin's are the key to running a successful restaurant and bar in Jackson, Stodghill said.
"You better have good people, and we have that here."
Booking top acts like Unknown Hinson, who played Martin's in September, and Lee Bains and The Glory Fires, who will perform Dec. 22, helps.
"We have people from Texas, Louisiana, Tennessee (and) Alabama," Stodghill said. "We sold a lot of advance tickets (for Unknown Hinson). It shocked me. I was down here with them until 4 in the morning by the time we got all that cleaned up."
This venue spotlight is part of an ongoing series of local music hotspots. To suggest your favorite venue, email [email protected]