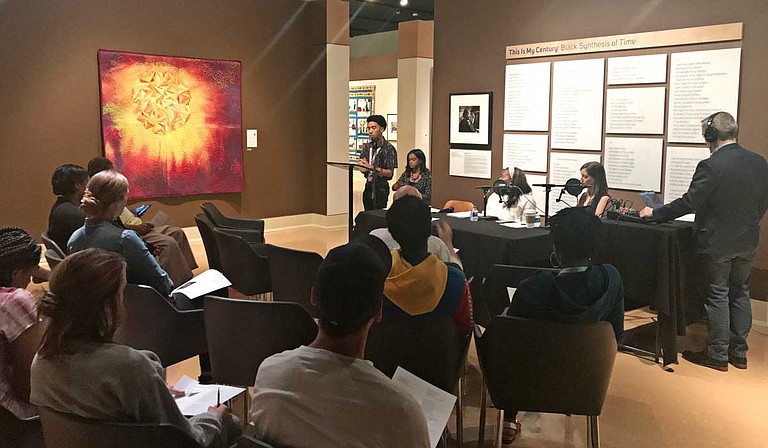 Wednesday, September 18, 2019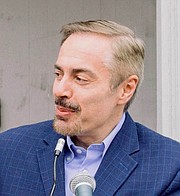 This issue we celebrate moving into our 18th year of publishing as a voice for Jacksonians who want to see progress in the capital city and the Magnolia State. It's been quite a ride!
We at the Jackson Free Press remain focused on the idea of making life a little better for our readers. We do that, in part, by doing the hard work of American citizenship—attending the meetings, asking important questions, following the money—and by working hard to help our readers plan. We continue to offer the best-in-town music and event listings, along with write-ups and recommendations for what to do this evening or this weekend.
Along the way we celebrate local business and the entrepreneurial spirit that is destined to help Jackson turn around its fortunes and become great again.
Our 17 years of publishing have not been without their challenges—frankly, for pretty much the whole time, the JFP has run a shoestring budget and worked diligently to get the most reporting and information out to our readers with a minimal, very hard-working and focused staff.
We've got a stellar staff like that right now, with Seyma Bayram settling quickly into her new role as the city (and county) reporter, Ashton Pittman covering important statewide issues (including the general election) and Aliyah Veal scouring her hometown for important neighborhood (and people-level) stories in Jackson.
In this issue we announce the departure of a long-time staffer and manager—managing editor Amber Helsel—who is moving one floor away from the Jackson Free Press to pursue a communications position with an exciting nonprofit. We wish her well and appreciate her hard work to transition her position and duties in recent weeks.
As a business owner and manager, it's always painful to see a skilled team member move on, but it's also refreshing to see that person share their plans early and work with their colleagues to ensure smooth operations once they've left.
Along those lines, Nate Schumman, who has been with us just over six months as our editorial assistant, has stepped up as deputy editor to put his impressive organizational skills to use as he helps manage production, keep the copy flowing on the features desk and on-board two new additions to the staff—Azia Wiggins and Robin Johnson. Nate is also working with Web Editor Dustin Cardon to get everything online and to get the JFP Daily (see jfpdaily.com) out five days per week.
Entering that 18th year, I need to thank the rest of the management team—Associate Publisher Kimberly Griffin and Art Director Kristin Brenemen—for their leadership as we enter a new volume number. None of this would happen without them, from the most important stuff (like the publication having a cover, a design, advertising and revenue) to some of the other most important stuff, like birthday cakes showing up for staff and holiday time being tracked efficiently.
And it's good to have Editor-in-Chief Donna Ladd back in the office on a nearly-full-time basis, well on the road to recovery after a year of challenging illnesses (not that there isn't another surgery or two in her future). She knows exactly what it's like to have been at this Jackson Free Press thing for 17 years—the entrepreneurial struggles, the journalistic successes, a community filled with support and encouragement—and, hey, we're still here.
As we enter that 18th year, I've got a few programming notes. First, you may have noticed our emphasis this year on podcasting—the "Let's Talk Jackson" podcast (letstalksjackson.com) is about 14 biweekly episodes in. We've already had a few spinoffs, including "Let's Talk Jackson Politics," and, just this past week, we recorded our first (occasional) episode of "Let's Talk Jackson Art." We really enjoyed producing our first live podcast with the Mississippi Museum of Art to discuss the installation of the new permanent collection—keep an eye out for that to drop this month.
There's even more to come with Let's Talk Jackson. In the meantime, here's a quick shoutout to our fearless and tireless podcast editor, Kourtney Moncure, who is willing to put up with JFP-style deadlines on some of these projects. Please subscribe to Let's Talk Jackson via iTunes or Stitcher if you haven't already.
Next, as we enter our 18th year, we could use your help on two fronts. First, if you aren't yet a member of the JFP VIP Club, we'd love to have you. Visit jfp.ms/vip for more information on how you can personally support the vital journalism our team produces in central Mississippi.
Second, we learned earlier this month that Kroger stores nationwide have decided to remove free publication racks from their lobbies. This is a blow to the Jackson Free Press and a number of other publications in town (not to mention around the country), as Krogers provide our readers convenient way to get a copy of the paper.
If you currently pick the Jackson Free Press up at Kroger, would you make a point of mentioning that to the manager on duty? Our national association is talking to Kroger headquarters this month to point out that free news publications remain a vital part of democracy and citizen engagement, particularly as traditional daily papers are on the decline in their coverage of local news. Your voice can make a difference; if enough people say something locally, that can make a real difference.
In the meantime, we appreciate the support of all of the other businesses and organizations that help us get the JFP to you; if we're no longer in Krogers next month, please pick us up at McDade's Markets and Froogel's, Broad Street, Whole Foods, Beagle Bagel, Newk's, Primos Cafe, Hal & Mal's, Fenian's, Martin's, Aladdin and the many, many other fine 
local businesses that help us be a part of your regular routine.
Thanks for reading and supporting the Jackson Free Press—let's keep making a difference in Jackson!
Todd Stauffer is president and publisher of the Jackson Free Press.