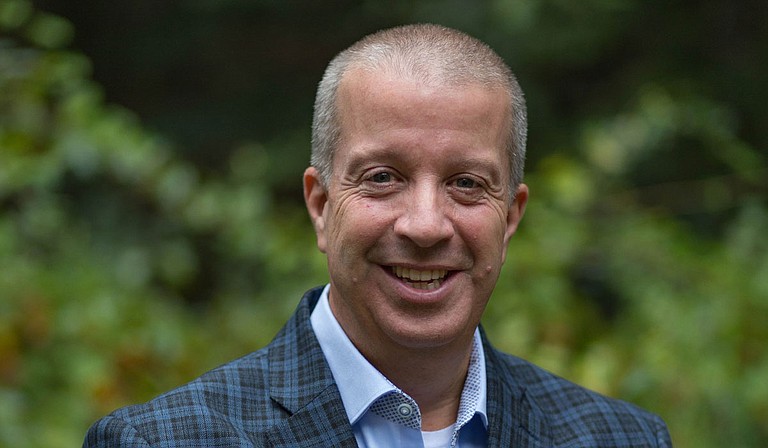 Monday, December 23, 2019
Serving as the executive director of Young Business Leaders Jackson since 2016, Jay Fletcher works to help young businessmen grow in their faith and leadership.
Fletcher grew up in Walker, La., graduated from Southeastern Louisiana University with a degree in social-studies education and then from New Orleans Seminary in Christian education with a specialization in youth ministry and counseling.
Fletcher has been serving on a church staff since that point, up until about four years ago when he started to do some ministry outside the walls of the church. Fletcher grew up watching his grandfather work as the pastor at his church, but he admits that ministry was not always what he wanted to do.
"I knew in 10th grade that God wanted me to do ministry in some form. I was just hardheaded, and I just wanted to do some other things. I wanted a normal life, just like any other 10th grader. I had seen some of the tough sides of ministry, the heaviness of some of the things my grandpa had to carry around," Fletcher says. "But God stayed so faithful with me through the process. I wound up a sophomore in college before I ever said, 'OK, I'm done.' But from 10th grade to sophomore year of college, God was just super faithful to me to stay the course and continue to draw me into that role. There's no doubt it's been the right role."
In 1994, Fletcher moved to Jackson. When his kids went to college, Fletcher realized that he wanted to minister in a way that would let him work closer to people.
"I just love being around people. I enjoy people. I began to learn that I had a lot to learn about people that just work a normal everyday job, that may show up on Sunday morning, that may pop in on Wednesday night," Fletcher says.
YBL Jackson is a nonprofit that works to help young businessmen grow in their spiritual faith, lead in their family and grow in their community and workplace.
The organization holds weekly Bible studies around the Jackson metro area, and they work to help men be able to lead Bible studies and do small group ministry. YBL currently has 30 small groups in the Jackson area. "There's so much realness and rawness in the small groups we do," Fletcher says. "We want to encourage guys and try to help plug them in to local churches, so we can partner together to develop these guys spiritually."
Outside of work, you can find Fletcher golfing or spending time with his wife of more than 30 years, as well as their children and two grandchildren. He also leads a young adult life group at his local church alongside his wife.