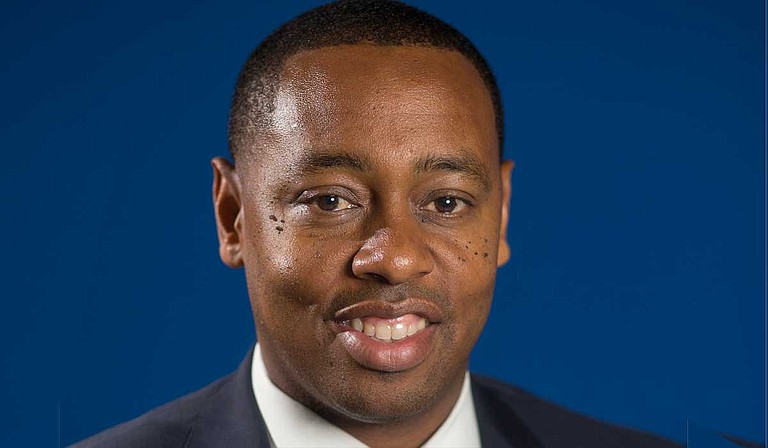 Wednesday, August 21, 2019
A year into his job as athletic director at Jackson State University, Ashley Robinson has been looking forward to implementing his plans to advance the athletics department. The former Murrah High School basketball star says that "the tradition, (the) 50,000 alumni, a lot of potential, four NFL Hall of Famers and growing up in Jackson" drew him to the position.
"I always dreamed to be a part of JSU," he says.
When he accepted the AD job, Robinson identified areas where the program could improve to reach a new level of success.
"We needed to change the culture, fix the structure and organization, and bring a new energy to the program," he says. "And I believe we accomplished that in the first year."
Since becoming athletic director, Robinson has partnered with Nike on a five-year apparel deal, updated the athletic website, added live-stream stats and has been working with the media to better market the program. He strives to raise the number of home football games to five or six per year and hopes to see ticket sales to begin averaging 15,000 to 20,000 per season. At present, the department has sold 4,700 season tickets, but Robinson expects the number to rise as the new season draws nearer.
"We have a five-year plan in place and are working on upgrading the facilities for all sports," he says. "We are engaging and meeting with alumni all over the country, trying to call or email back when we hear from alumni and hope to create a classic football game in Jackson."
Robinson believes in his "5 Cs": communication, customer service, change, Commissioner's Cup and championships, meaning that the program must work toward keeping open communication with the media and alumni; uphold respectable customer service to JSU fans; change the culture of the athletic program; win the Commissioner's Cup, which the best overall SWAC athletic program receives; and bring championships to the university. JSU is poised to deliver on these goals with the right coaches in place, he says.
In his role, Robinson sees his job as being a "moral, supportive athletic director." He aims to support the coaches and athletes by giving them the tools they need to be successful.
Robinson's motto for his goals is "build on tradition and blaze new trails," he says.
"Historically, when Jackson State is going strong, it means the city of Jackson is going strong. If we can get back to that winning JSU tradition, it will help strengthen the city as we win."