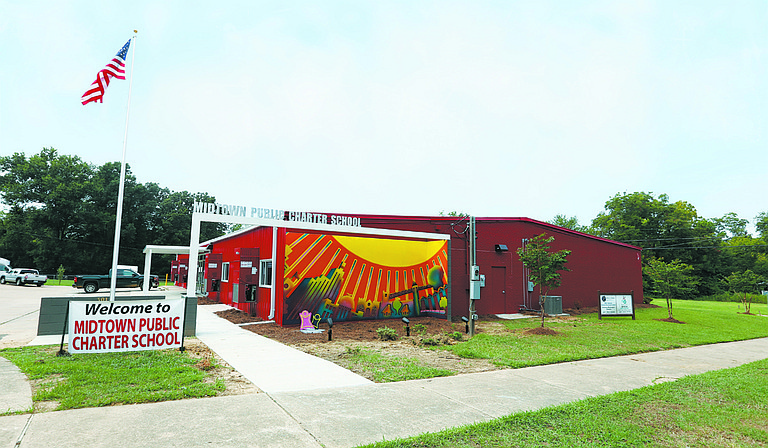 JACKSON, Miss. (AP) — Mississippi's Charter School Authorizer Board on Monday approved plans for a group that runs three charter schools in Jackson to open two more there.
Meanwhile a group that wanted to open a school near Greenwood has been rejected, based on concerns about its educational program and finances.
The state's Charter School Authorizer Board approved plans for RePublic Schools to open a high school and a school serving grades K-8. RePublic already runs two middle schools and a K-8 school in Jackson.
The board rejected an application by MS Delta Academies to open a school serving grades 6-8 in Leflore County.
Action on both applications was delayed last month. Board members were waiting to see the state ratings for RePublic's existing schools, while they wanted to further examine MS Delta's application after outside reviewers recommended it be rejected.
The grade for RePublic's oldest Mississippi school, Reimagine Prep, rose to a C, while newer Smilow Prep was rated a D. Board member Karen Elam of Oxford said the C rating justifies the board's decision to give RePublic more charters, including one for the state's first charter high school.
"RePublic knows what they're doing," Elam said. "They know how hard they have to push these kids to get them to where they need to be."
By contrast, board members said they ultimately agreed that MS Delta wasn't ready to go forward. Outside reviewers had cited concern about the school's curriculum, including a heavy focus on college test preparation and college counseling in middle school, as well as concerns about how the school would help students performing below grade level. Reviewers had also questioned whether MS Delta Academies could raise enough money to successfully run the school.
Board chairwoman Krystal Cormack emphasized that it's difficult to start a successful charter school, explaining the board's caution.
"We can see, based on other accountability data, how challenging this task really is, especially in middle school," Cormack said.
Tamala Shaw, founder of MS Delta Academies, said she feared it would be hard to get local approval to open a charter school. Such approval would be required because Leflore County is now rated a C, giving it a veto.
"I'm very disappointed, more so because the children of Leflore county will not have a life-changing educational journey available for them," Shaw told the board.
The board in September approved a plan for Ambition Preparatory Charter School to open a Jackson school serving grades K-8. Monday, the board approved giving the group $900,000 over three years from federal money to help cover expenses associated with opening the school. Ambition is seeking to open its school next August.
Cormack also said the board is in the process of trying to hire new executive director, but declined to disclose the person's name until an offer is accepted.
Mississippi now has four charter schools in Jackson and one in Clarksdale.