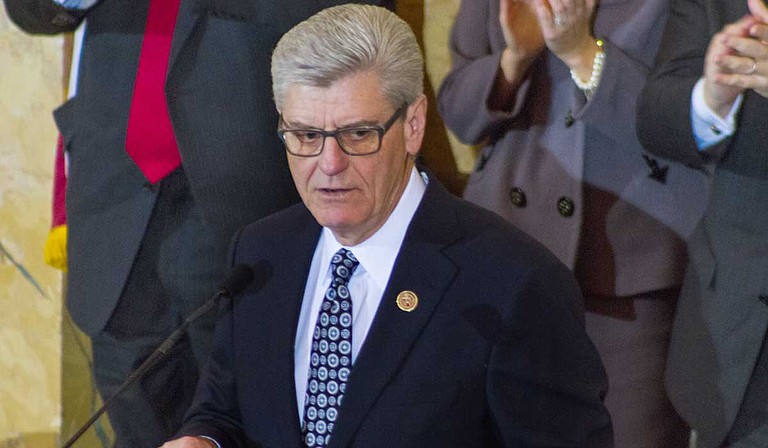 Wednesday, October 3, 2018
BROOKHAVEN, Miss. (AP) — Mississippi's governor awarded a state medal to a slain police officer, as relatives and law enforcement personnel mourned his death.
Gov. Phil Bryant awarded the Mississippi Medal of Valor posthumously to Brookhaven police officer James White at his funeral Wednesday in the southwest Mississippi city.
White and 31-year-old Cpl. Zach Moak died from gunshot wounds Saturday after responding to a call. Police say 25-year-old Marquis Flowers shot the men and was wounded during the confrontation.
The funeral came after a member of a motorcycle group traveling to honor White died in a crash.
News outlets report an unnamed member of the Patriot Guard was pronounced dead at a Brookhaven hospital. A second member of the group was injured in the crash and taken by helicopter to a Jackson hospital.