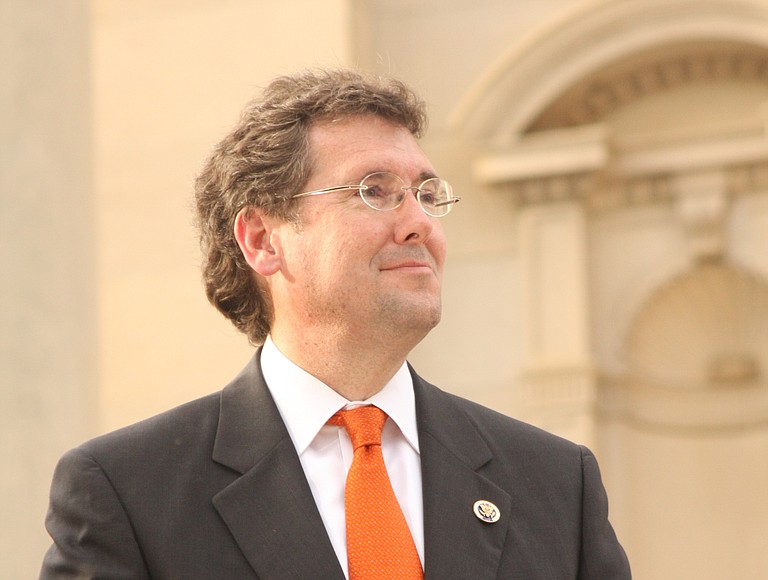 STARKVILLE, Miss. (AP) — A Republican congressman is donating his papers to Mississippi State University as he prepares to wrap up a decade in office.
U.S. Rep. Gregg Harper is signing a donor agreement Friday with the university's president, Mark Keenum, during a ceremony on campus in Starkville. The U.S. House majority leader, Kevin McCarthy of California, is scheduled to speak.
Harper is an attorney from the Jackson suburb of Pearl. He was first elected to Congress in 2008 in central Mississippi's 3rd District and chose not to seek re-election this year.
"Serving as a member of the United States House of Representatives has been the highest privilege and honor of my life," Harper said in a news release Monday announcing his donation.
Harper earned a bachelor's degree from Mississippi College and a law degree from the University of Mississippi. Mississippi State University is in his congressional district, which encompasses 24 counties.
Harper's papers will include social media content and thousands of digital photographs and videos, according to news releases issued Monday by his congressional office and the university. Also included are correspondence from constituents about local and national issues, speeches Harper gave on the House floor, public statements, news releases, news clippings and memorabilia.
His collection will be housed in MSU Libraries' Congressional and Political Research Center, which now includes collections from the late U.S. Sen. John C. Stennis and the late U.S. Rep. G.V. "Sonny" Montgomery.
Keenum said he became president of MSU the same week Harper was sworn into Congress.
"The results of his leadership will long remain evident in Mississippi, and I am proud that by maintaining his collection in our outstanding facilities at Mitchell Memorial Library, the next generation of leaders will be able to learn from his example," Keenum said.
Harper is chairman of the Committee on House Administration and the Joint Committee on the Library of Congress.