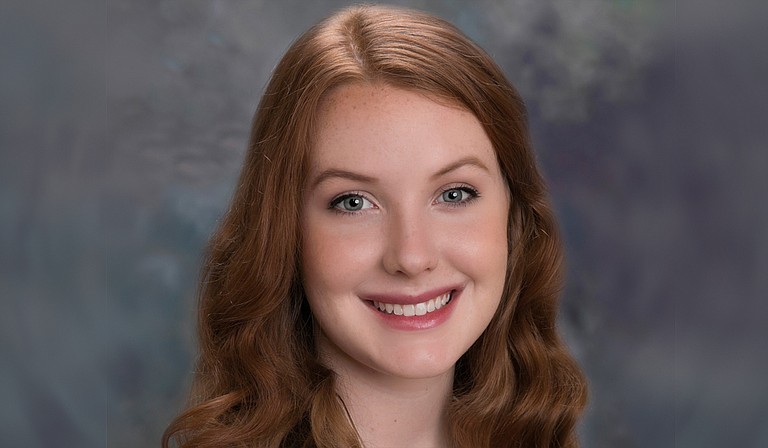 Wednesday, November 28, 2018
JACKSON — On the last day of Frances "Franny" Fortner's life, she drove her mother's red convertible, a 1992 Mazda Miata, to graduation rehearsal on May 17. The 18-year-old was set to don cap and gown in celebration of the end of her high-school career at Jackson Academy the very next day.
Superior Asphalt Inc. had been doing construction on Ridgewood Road, a main thoroughfare in Jackson that leads to the private school, since the end of her junior year. After various paving jobs, they returned in May to raise the manhole covers to road level. Although Kenny Bush, a spokesman with the company, said the covers had been fitted a week before Fortner's graduation rehearsal, something clearly went awry that fatal day in May.
When Fortner cruised down Ridgewood Road, she drove over a partially covered manhole near the intersection of Venetian Way. The torque flipped her car upside down, exposing the teen directly to the hot asphalt once under her tires. Fortner was pronounced dead at an area hospital.
Almost six months to the day, her mother and father have filed a wrongful-death suit against the City of Jackson, Superior Asphalt, Sigma Corporation, IMS Engineers Inc., and Integrated Management Services Inc., their agents, contractors and employees on Nov. 16.
The Fortner family did not outline a specific amount in damages—they request a jury or a bench trial determine how much would cover pain and suffering, funeral and burial expenses, loss of love and companionship, and other damages.
The family of Frances Fortner also want to teach the City of Jackson a lesson.
"Plaintiffs affirmatively plead that they are entitled to an award for punitive damages in an amount which would punish the defendants and/or deter the defendants from such actions in the future," it reads.
Ignored Warning Signs
The Fortners' suit mentions that manhole covers in the immediate area caused injury or harm to others prior to their daughter's accident.
The same day as Fortner's crash, people indicated via social media that the manhole cover was not properly fitted and may not have been placed or secured properly since a recent repaving of Old Canton Road.
Jackson resident Jean Holmes told The Clarion-Ledger that she had hit an uncovered manhole in the same area, just hours before Fortner drove by. Holmes punctured two of her tires, and she did not see a cover. After a tow truck and a Jackson officer responded then, she told the officer about the dangerous manhole.
Despite some of his advisers urging him not to do so, Mayor Chokwe Antar Lumumba took personal responsibility for the accident at a press conference four days later.
"I feel that it is my responsibility as mayor of this city to be honest to the Fortner family and to be honest to the citizens of Jackson and acknowledge that the City of Jackson failed to appropriately secure the site at the time that we learned that the manhole cover was not properly in place," Lumumba said then.
This summer, the mayor told the Jackson Free Press that this accident presented a test of his values.
"If I claim to be a radical mayor, and I claim we're going to be a radical city, then we need to step away from the norms of finding every little way to avoid where we know we failed, and we have to be bold enough to even confront ourselves," the mayor said.
Afterward, the City responded by adding more phone numbers to call to report issues to the 311 system—a way for Jacksonians to report infrastructure in disrepair.
As the mayor explained in the press conference following Fortner's passing, Public Works is not a first-response department, but he still wants to get better equipped. The public-works director agrees.
"I've had occasions to be exposed when there was serious injury or loss of life," Miller said. "But that one, I expect, will grieve me for the rest of my life. It drives me to make sure that and all of the other possible risks don't ever happen again."
About the Companies in the Suit
In addition to the City of Jackson as a named party in this suit, the family seeks to hold four companies accountable.
Lawyers for the Fortner family served one of Superior Asphalt's directors, William G. Yates Jr., with the lawsuit. Yates hails from the construction family based in Philadelphia, Miss. He currently serves as the director and president of The Yates Companies Inc. and director of W.G. Yates & Sons, which built a prototype for President Donald Trump's infamous wall at the Mexico border in March.
The Washington Post reports that Yates built two prototypes for nearly a million dollars total. At the test site near Tijuana, Yates used three concrete panels topped with a large, round pipe for $453,548 in its first prototype. In the second, it used dark brown, corrugated metal panels with a round pipe at the top for $458,103.
Sigma Corporation is the identified manhole manufacturer and designer that marketed and sold the product. The suit says the company failed to warn customers of the hazard "created by said defective manufacture or design." It also claims the City and other named companies did not contact Sigma about any hazardous conditions their product created.
"Said defective condition rendered the product unreasonably dangerous to the Plaintiff's decedent and the defective, unreasonably dangerous condition of the product proximately caused the Plaintiffs' damages for which recovery is sought," the lawsuit reads.
Sigma is a New Jersey-based company, and its founder Siddharth Bhattacharji, helped an investment group to acquire SIGMA International last summer.
The company has been around since 1985 and specializes in waterworks and piping products.
Roderick "Rod" Hill of Jackson is listed as president of IMS Engineers Inc. and director of Integrated Management Services, which is like an umbrella organization for IMS Engineers, IMS Operations, IMS Logistics and Trensek.
The Fortner family served Hill with the lawsuit. IMS headquarters is located in the Addkison Hardware Store in the historic Farish Street District. After getting his master's degree from the University of Mississippi, Hill moved back to west Jackson and has since established himself as a prominent African American engineer and businessman.
At press time, none of the defendants responded to the suit.
Email city reporter Ko Bragg at [email protected].