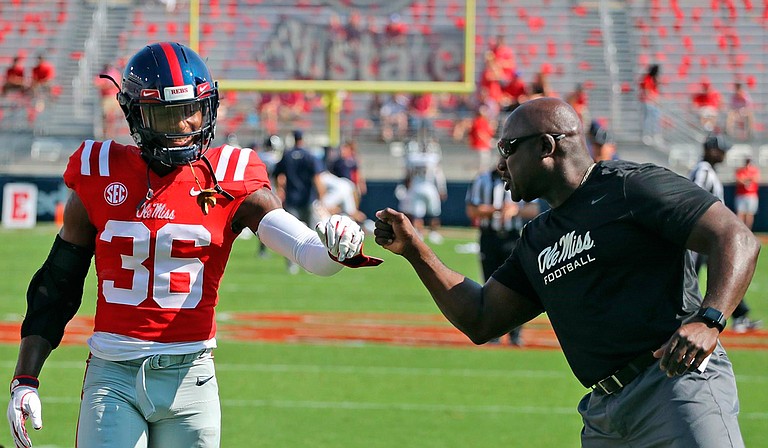 Monday, November 26, 2018
OXFORD, Miss. (AP) — The University of Mississippi has announced that defensive coordinator Wesley McGriff will not return to the coaching staff next year, one day after the Rebels finished the season on five-game losing streak.
McGriff has led the Ole Miss defense the past two seasons. Ole Miss gave up about 36 points and 483 yards per game this year, which were two of the many defensive statistics that put the Rebels at or near the bottom of the Southeastern Conference.
Ole Miss (5-7, 1-7 SEC) lost 35-3 to No. 22 Mississippi State in the Egg Bowl on Thursday.
Coach Matt Luke thanked McGriff in a Friday morning statement for "his hard work and dedication to Ole Miss." He added that "despite the challenges his unit faced this season, we can be better on that side of the ball."