Friday, November 16, 2018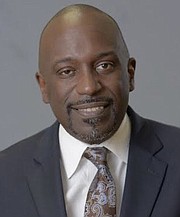 There are critical moments when it is imperative for the body of Christ to demonstrate the high and holy calling to which we have committed ourselves. In our preachments and teachings, we declare that Christ has broken down the middle wall of the partition that divides us. We make gestures and have conversations that suggest that we are interested in and even committed to racial reconciliation in Mississippi, recognizing that if such is to happen, the body of Christ must lead the charge. Such a moment is before Christians in Mississippi today. The question is: How will the body of Christ respond?

Cindy Hyde-Smith characterized her remarks as an "exaggerated expression of regard." Surely, one can understand the intent of such rhetoric. We all, at some point, have engaged in flattery and used hyperbole to make a point. The issue here is the reference that she used and her unwillingness to acknowledge it as inappropriate, insensitive and unbecoming of a U.S. Senator.

Mississippi is a state steeped and stained with a dark history of racial prejudice and violence toward African Americans. Hundreds of men and boys were mortally wounded and lynched in public hangings that were used to terrorize blacks and entertain whites. Images of public hangings often include gathering crowds of whites around swaying black bodies that were dismembered and desecrated by those who sought to instill fear and inferiority into the hearts and minds of black people in the south. Public hangings were violent; public hangings were gruesome; public hangings were barbaric events used to oppress blacks and buoy white supremacy. That is the ugly history of this state—a state that Cindy Hyde-Smith has been appointed to represent in the United States Senate.
So when a reference to public hanging is made, one cannot divorce such a statement from the context of our state's history. And to be asked to do so is both unfair and unrealistic. To pretend that she made this statement in a sterile vacuum devoid of any negative connotations and to then suggest that those who are offended by it are somehow being too sensitive or "ridiculous" is to basically dismiss history and discredit the humanity of those individuals. We are not being ridiculous. We remember our history. We are not being ridiculous. We live with that pain. We are not being ridiculous. We are simply expecting more from those who have been given the blessed privilege to represent Mississippi, and to do so with a sense of its history and a sensitivity toward the people who have lived it.
To be clear, if Cindy Hyde-Smith had apologized and acknowledged her statement as a bad choice of words and something that she regrets having said, this would have ended days ago. The fact that she was so dismissive and defensive in her response said to African Americans that she did not appreciate the people she offended or the power of her words. Then the defensive posture of Gov. Bryant, whose inflammatory comments about abortion as being black genocide as an effort to deflect from the original transgression, only further polarized us. If division and separation is the goal, then the actions and statements of Sen. Hyde-Smith and Gov. Bryant over the last few days have provided a yoeman's service.
Now, here we are—the body of Christ in the midst of a trifecta of history, politics and faith. How are we to respond? It seems to me that it is far past time to hear the voices of well-meaning, good-conscience Christians of all colors taking a stand in the name of all that is good, right and just. Our faith is one that teaches us to seek forgiveness for those we have offended. But there has been no forgiveness sought. There hasn't even been an acknowledgment of the fault. In fact, she is blaming the victims of the transgression for her mistake.
On Sunday, we will go to our respective churches and engage in worshipping Jesus Christ. We will offer songs of praise, worship and thanksgiving. We will give tithes and offerings. When we do so, let us remember what Jesus taught about such moments in worship. He said that when we give and remember that we have aught with our brother or sister, to leave our gift at the altar, and first go and be reconciled with that person. Then after we have been reconciled, we can in good conscience continue to worship God by giving our gifts. My prayer is that this Sunday, when it's time to give, the Holy Spirit will so stir upon the altars of our hearts and trouble our conscience until we find ourselves seeking to be reconciled of this sin against humanity.
While I still believe that Christ has torn down the middle wall of partition that divides us, my prayer is that we do not allow political leaders to build new walls or let old walls find new life. Christians of good conscience, hear the hearts of your brothers and sisters, and hold our state leaders accountable for their words and actions. Speak up. Stand up. Live up to the high and holy calling that is ours.
Reginald M. Buckley is the pastor of Cade Chapel M. B. Church in Jackson. He is also an officer of the General Missionary Baptist State Convention of Mississippi, and a graduate of Tougaloo College and the University of Illinois.
This column does not necessarily reflect the opinions of the Jackson Free Press.