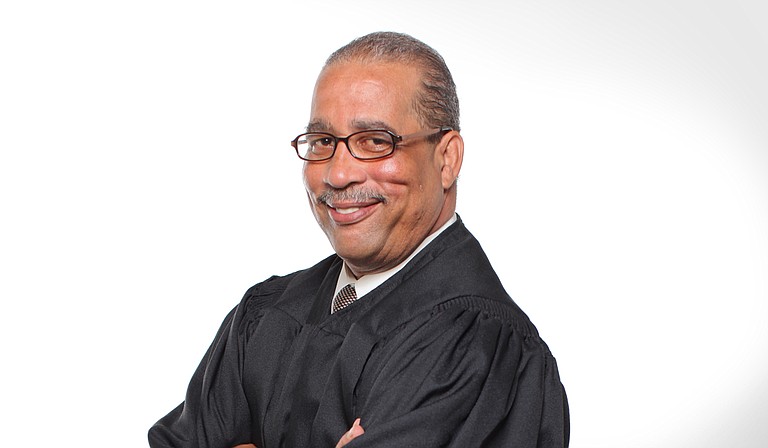 Fast Facts About Melvin Vincent Priester, Sr.
Age: 67
Title of Specific District/Position Campaigning for:
Incumbent, Hinds County Court Judge Sub-District 1
Educational Background:
Bachelor of Science in Education, Boston University, 1972
Master's Degree in Counseling, Boston University, 1973
Juris Doctorate, University of Texas at Austin, 1985
Professional Background:
I co-founded and operated Priester Law Firm, PLLC with Atty. Elizabeth Charlene Stimley Priester in Jackson from 1988 until the MS Supreme Court appointed me to serve as a Special Hinds County Circuit Court Judge. In my private practice, I worked extensively with Youth Court matters and in the health law arena. Priester Law Firm has always had an active civil practice that handled many family law cases, personal injury claims, real estate cases, and legal representation of our business clients.
In addition to serving 8 years as the sitting Hinds County Court Judge for Sub-District 1, I also previously served 3 years as a Jackson Municipal Court Judge and 2 years as a Special Circuit Court Judge. I have a total of 13 years of judicial experience and I have 32 years of legal experience.
Place of Residence:
Jackson, Mississippi
Spouse/children (if applicable):
Spouse, Elizabeth Charlene Stimley Priester, Esq.;
Father of City Councilman Melvin Priester, Jr. and Jonathan Priester.
If you have run for this judicial seat before, please state when. (If you are an incumbent, please cite years in current position):
Currently I am the incumbent in this position and have been serving as Hinds County Court Judge, Sub-District 1 since 2010 (8 years of service in current position).
The Jackson Free Press reached out to all judicial candidates who are running on the Nov. 6 ballot to represent jurisdictions throughout the Jackson Metro Area, regardless of whether they had a challenger or not. Each candidate received the same questionnaire. We've published their responses in full below, with minimal edits for editorial/reader clarity only. The JFP did not copyedit or line-edit candidate responses. The views expressed by candidates do not necessarily reflect the views of the JFP.
Why do you want to serve Hinds County right now?
I have been working to transform how Hinds County's juvenile justice system handles cases. In partnership with staff at the Henley Young Detention Center and elsewhere, I have helped improve access to screening, treatment and community-based services for juveniles. This work has been done to help Hinds County resolve an ongoing consent decree with the U.S. Department of Justice. I'm seeking another term to see this work through.
Furthermore, I have been blessed with the opportunity to serve the citizens of Hinds County as a judge for the past 8 years. Now more than ever, Hinds County needs judges who not only know the law but know the court and the community. I am looking to continue my service as Hinds County Court Judge because I possess the perspective and real judicial experience needed to keep the court grounded in the law, centered in the community and moving forward for the citizens of Hinds County.
Provide one or two examples of your legal and/or judicial experience when you have made an impact in Hinds County, and describe the result.
I have been on the bench in a number of different judicial positions. As a special Circuit Court Judge, I was assigned to handling criminal drug cases. This allowed the judicial system to process these cases on an expedited basis and eliminating long delays.
On the County Court, I have presided over Civil Cases, Criminal Cases and Juvenile Cases with Youth Court. The Youth Court has been a special place to work because you have an opportunity to completely change the trajectory of young people's lives. I recognize that I may be the first person that these young people have had to put limits on their behavior and to show them that their actions have consequences. I take this responsibility seriously and so have worked hard to improve the operations of the youth court. In addition to finding resources to get children counselling and access to education, I've focused on getting parents more involved in addressing the root cause of why a young person is in the youth court system in the first place.
In the past year or so, what has been the most consequential/at-risk issue facing the area you wish to serve and what do you plan to do about it?
The Hinds County Youth Court is operating under a Federal Consent Decree. This Decree mandates that the Youth Court follow specific guidelines and improve its operations relative to housing, counselling, and related matters. Hinds County must follow certain national standards regarding staffing, sentencing, and processing of juvenile offenders as well as neglected youth. One of my responsibilities, along with others, include overseeing the implementation of the Consent Decree to ensure that Hinds County becomes and remains compliant with federally mandated requirements.
If selected to preside over youth court, how would you serve the juvenile population of Hinds County?
Although I have many responsibilities as a sitting Hinds County Court Judge, Youth Court is one of particular importance. Working with juvenile populations require that we take a wholistic approach in order to ensure that justice is served, while also taking into consideration the unique circumstances and individual decisions that have resulted in a young person appearing in my courtroom.
During my 13 years as a judge, I have seen firsthand the complexities of young offenders and the crimes they commit. With experienced judicial guidance, Youth Court can provide closure for those impacted by crime and also opportunities for those offenders who demonstrate that they are prepared to be law-abiding, contributing members in our community. As your Hinds County Court Judge in Sub-District 1, I am committed to being firm and fair to all juveniles who come before the court and I will treat each individual with the attention and dignity they deserve.
What are the characteristics of a good judge, and how do your characteristics compare?
A judge must not only possess an unshakable grounding in the law, but also must have a key understanding of the role the court plays within the community. Within County Court especially, a judge must understand that they not only serve as a first opportunity for justice for those impacted by crime but also as a pillar by which the community will view the court. Throughout my life I have strived to serve my community through the framework of the court and the practice of law. I have been successful as a judge because I have always remained dedicated to the word of the law and the community it was put in place to serve. Every day that I am on the bench I work to ensure that the process is effective, fair, and consistent.
What sets you apart in this race?
I am the only candidate in the race who possesses the real and specific judicial experience necessary to address the issues impacting Hinds County. I have shown that I can work with the various parties involved in our court system (judges, attorneys, court staff, etc.) and bring them together to make improvements despite budgetary constraints. With 13 years on the bench and over 32 years of experience as a practicing attorney, I bring a legal perspective that is not only in tune with the challenges facing those coming before the court but also with the administrative challenges associated with successfully running a court. While many candidates may look to highlight their personal brand of experience, I am the only candidate who has the actual experience of guiding Hinds County Court through the unique set of challenges it faces today such as the federal consent decree.
If you are unsuccessful in your race, how specifically will you continue working on behalf of your district?
I have dedicated my life to ensuring that the members of this community have all of the protections afforded to them under the law and Constitution. Whether through my time as a sitting judge, practicing attorney, mock trial coach or youth mentor, I have fought to ensure that everyone has an opportunity for their voice to be heard and respected. This is what drives me, and it will continue to drive the work I do in this community. Service is an obligation for all who care about their community. I have been blessed to have the opportunity to serve this community, and I will continue to act in service of this community—today, tomorrow and well into the future.