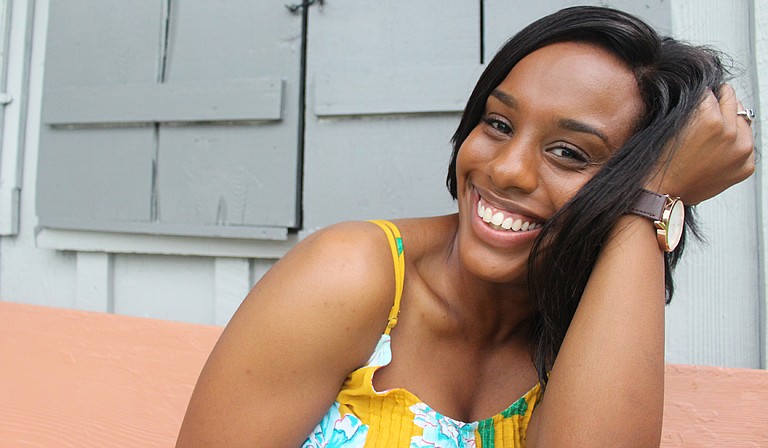 When Adrianna Latrice was 15, God spoke to her, she says, and told her that one day she would write a book that would include some of her personal experiences. But she rejected the idea.
"I said, 'I will not do that. There are people who are close to me who I have not shared (some of my secrets) with. That is insane,'" Latrice says.
The Brandon native, who graduated from Mississippi College with a bachelor's degree in communications in May 2016, says that, for years, God kept nudging her toward the path of writing a book.
"He kept telling me, 'Remember what I told you,' and I'm like, 'Uh ... no," she says.
Then, in August 2017, she slowly began to accept the call. Her first step was starting a blog called Twelve:8 Thoughts.
"I've always kept a journal," she says. "I've always jotted things down, but I knew I wanted to do more with writing or more in wanting to reach people, so I just sat down, and I was like, 'I'm going to blog.'"
The name comes from a Bible verse, 1 Corinthians 12:8, which says, "To one person, the Spirit gives the ability to give wise advice; to another, the same Spirit gives a message of special knowledge."
"It's always been on my heart to be able to impart wisdom to women and young girls, specifically people of my generation," she says. "I talk about everyday deals. I have overcome depression and anxiety, suicide attempts, thoughts of suicide, physical and verbal abuse, so I talk about those things in my blog and on my social-media account. Sometimes, I make videos harping on one of those subjects, and then, I kind of go from there. I just wanted to create a free space for people to not feel judged. I get that we are Christians, and we are supposed to carry ourselves in that way, but we also are real people who have overcome real things."
Latrice's latest blog post talks about something she saw in a grocery store, where a child was crying because she wanted to be put in the shopping cart, but at first, the mom wouldn't concede. When she wouldn't stop crying, the mom put her in the long part of the cart, but the little girl wanted to go in the basket so she could put her feet through the holes. Most people probably would not think much of that occurrence, but Latrice says that she saw something else.
"God placed on my heart to blog about it, so I tied it to how many times do we try to fit ourselves into places or into careers or into whatever, or with the relationships with people that we're not even supposed to be with, or into jobs that we're not even passionate about. Meanwhile, we're (leaving) our dreams down on the wayside," she says.
Her blogging eventually led the way to her first book, "Follow the Call," which she began writing in October 2017 and will self-publish on May 26. While the book tells Latrice's story, she says it is also about the reader.
"It's about the person who is either in a space in life where they've been led to do something by God, or they don't feel like they have a purpose for being here, or they're trying to figure out what it is that they're supposed to be doing here on this Earth," she says.
The book covers a variety of topics that people deal with regularly, Latrice says, including fear, forgiveness and feelings of inadequacy.
"It goes into different things that people battle with in their minds and in their hearts that almost keeps them from living their life fulfilled and with purpose," she says.
Latrice will hold an author event for "Follow the Call" at noon through 2 p.m. on Saturday, May 26, at the Brandon Public Library (1475 W. Government St., Brandon). The event is free and will have entertainment, food, Zumba, and a book signing and discussion. The book is $14.99. For more information, visit adriannalatrice.com, and find her on Facebook and Instagram.