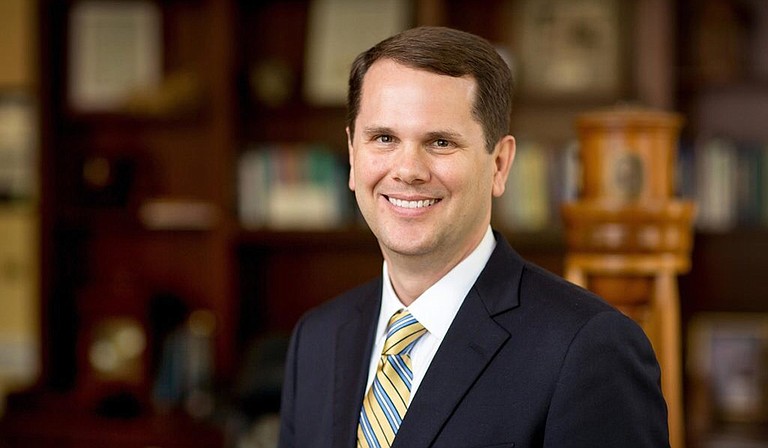 CLINTON, Miss. (AP) — A Mississippi university is naming a native of the state as its 20th president.
Mississippi College trustees on Monday said they had chosen Blake Thompson to lead the 5,000-student Baptist-affiliated institution.
Thompson is currently vice president of government affairs at Ohio State University and secretary of the university's board of trustees.
The 43-year-old Thompson is a native of Rienzi. He earned bachelor's, master's and doctoral degrees in pharmacy from the University of Mississippi.
He worked on U.S. Sen. Thad Cochran's staff before joining academia.
Bill Sones, a Brookhaven banker who chaired the search, cites Thompson's academic career, faith and community involvement.
Thompson replaces Lee Royce, who's retiring after 16 years leading the university and its law school.
Thompson takes the reins July 1 accompanied by wife Jana and three children.