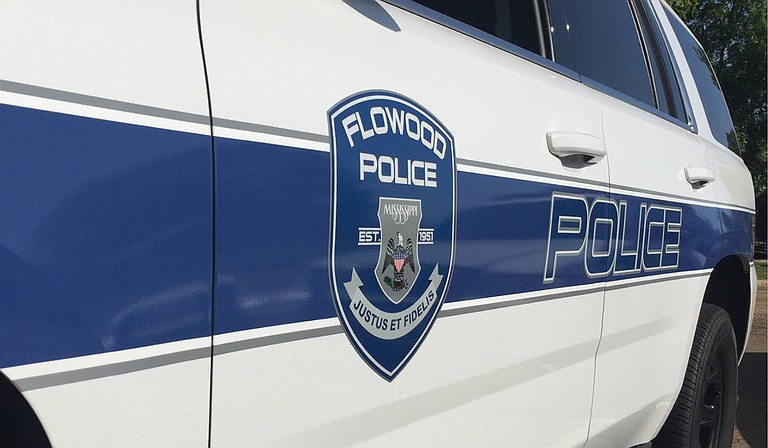 JACKSON — On the evening of March 8, a Flowood Police Department officer unloaded his gun into Von McDavid's car somewhere between four and eight times. McDavid had gone to the exterior walk-up pharmacy at a nearby Kroger shortly before they were closing, and an employee there suspected McDavid of obtaining medication unlawfully, his lawyer, Dow Yoder, said.
An officer met McDavid in the parking lot, and then the story gets murky depending on who is telling it. Flowood Police Chief Richie McCluskey said in a statement released that same night that a preliminary investigation showed the responding officer attempted to arrest McDavid, who got into his vehicle and tried to run over the arresting officer.
"Our officer shot into the car, fearing for his life while attempting to get out of harm's way as the suspect continued through the parking lot and eventually crashed into a ditch near the intersection of Lakeland Drive and Grants Ferry Rd," McCluskey said in the statement.
The attorney representing McDavid, Yoder, contests that his client had committed a misdemeanor or felony crime to warrant arrest in the first place, let alone the use of deadly force. Yoder is a former assistant district attorney for Madison and Rankin counties and a former special assistant U.S. attorney for the Southern District of Mississippi.
Yoder told the Jackson Free Press that an officer approached McDavid, yelling and with his hands on a pistol, so McDavid got back in the car. He said the officer was standing about 3 feet from the passenger headlight of the car when McDavid cranked his car up and the officer drew his pistol.
His client was "freaking out," Yoder said, and felt like the officer was looking for an excuse to shoot him because he hadn't done anything wrong, adding when McDavid tried to put his hand on the gear shift, the officer unloaded. Yoder said McDavid turned his car away from the officer and drove off into a nearby ditch because "he figured that was better than being still and letting the officer kill him."
McDavid apparently told Yoder that when some officers came to that ditch, he felt they were "just looking at him hoping he was going to die in the ditch before the ambulance got there," he said in the interview.
McDavid was transported to the University of Mississippi Medical Center intensive care unit that night. Now he is at his mother's house recovering. Yoder said on Thursday he had spoken with McDavid's mother, whom he describes as a "sweet, wonderful Christian lady," and that she said her son's emotional and psychological injuries at this point are just as detrimental to him as the gunshot wounds.
The approach of giving officers wide discretion on whether to fire into a moving vehicle is not considered a national best practice for policing. The Police Executive Research Forum released a report in March 2016, "Guiding Principles on Use of Force," warning about the high dangers of shooting into moving vehicles.
Police officers shooting into moving vehicles has drawn national scrutiny in the United States due to the dangers it poses and not only to the driver. Law-enforcement experts warn that not only the targeted driver be injured or killed, but that an out-of-control vehicle then poses dangers to both the officers as well as bystanders and property. Officers should "move" out of the path of moving vehicles, policing experts advise, if at all possible and then follow specific procedures that should be part of their training.
Whether or not McDavid commited a crime is not clear, especially with the few details the Flowood Police Department has offered to date other than that the Mississippi Bureau of Investigations has stepped in to investigate. Yoder says a Flowood city clerk told him that his client does not face any pending charges so far.
The Flowood Police Department has not responded to multiple requests for comment from the Jackson Free Press nor replied to voicemails left on various department's machines. Yoder laments the lack of transparency in this process.
"[I]t is very likely that now the Flowood Police Department is scrambling around trying to come up with evidence to justify what happened that they did not know about, and they did not have at the time (that) they used this unreasonably forceable pursuit and apprehension of apparently just someone they thought was suspicious."
Yoder's best hope is getting his hands on some video from either body cameras and/or Kroger video surveillance because without it, it is McDavid's word against the officer's.
"If there's not any clear video evidence that shows what really happens, guess who that favors? That favors the Flowood Police Department. Why? Because then it makes it a swearing match between one Flowood police officer and a suspect," Yoder told the Jackson Free Press.
"Most people are going to believe the police officer," he added. "But when a police officer shoots at a car, nine times and shoots somebody six times (who) was not under arrest at the time of the shooting, and at the time of the shooting there was no probable cause to make an arrest, then obviously that police officer is going to have a motive to justify what we did—and he's going to have an awfully hard time doing it."
Email city reporter Ko Bragg at [email protected]. Read more about local officer-involved shootings at jfp.ms/policeshootings and about the dangers of police chases at jfp.ms/policechases.