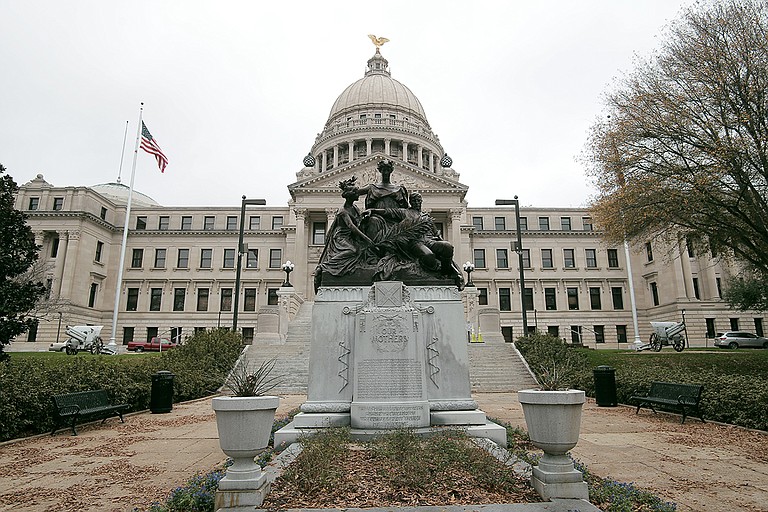 JACKSON, Miss. (AP) — Mississippi lawmakers won't pass a plan this year explicitly allowing schools and colleges to let teachers or staff members carry guns after having firearms training.
The House Thursday didn't consider House Bill 1083 , killing it for 2018's regular session, since it missed a deadline for agreeing to changes made in the Senate or seeking negotiations to work work out differences.
House Judiciary B Committee Chairman Andy Gipson said he let the bill die not because he disagreed with arming teachers, but because he opposes creating any "gun-free zones."
In response to the killings of 17 people by a teenager with an assault weapon in a Florida school last month, the Senate would have armed teachers who get 36 hours of training, undergo a psychological screening and earn at least 85 percent on an annual shooting test. The Senate also would have allowed schools and colleges to ban people with enhanced concealed-carry permits from carrying guns into stadiums and arenas where armed police are guiding the entrances.
Gipson's underlying bill sought to reverse restrictions by government bodies on where people with enhanced concealed carry permits could bring guns. Such permits require training.
"I didn't want to roll back existing concealed carry rights of Mississippians," Gipson said.
Universities had raised concerns about guns at athletic events. Southeastern Conference Commissioner Greg Sankey warned that teams might decline to play at the University of Mississippi and Mississippi State University. Judges and county governments have also opposed provisions of an earlier state law that allowed people to carry guns into everywhere in a courthouse but actual courtrooms.
The death of the bill leaves a legal gray area, where some gun owners claim local governments and state agencies are violating their rights.
Gipson said he believes that state law already enables school boards to allow employees with enhanced concealed-carry permits to bring guns onto campus.
Democrats and teachers groups are oppose to arming teachers, saying educators shouldn't have to shoulder such a burden in addition to all their other responsibilities.